Halloween is almost here just a few for the most scary night of the year! But wait, the most night can be the most cute too if you celebrate it with J-Subculture and Pokemon!
If you are a pokemon fan we are sure that you'll know that Japan is full of "Pokemon Centers", Pokemon oficial stores full of cute Pokemon, and as every year all the Pokemon Centers around Japan celebrates Halloween with a special and terrifying edition of your best friends.This year the main theme is one of the most famous Pokemon ever, Pikachu! Or little buddy looks even cuter in his halloween tiny costumes;
Pikachu the pumpkin!
The Vampire Pikachu!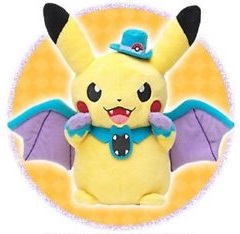 Pikachu the Skeleton!
The Witch Pikachu!
Make your keys the most scary and cute with the Pokemon center Halloween parade 2015 keychain set!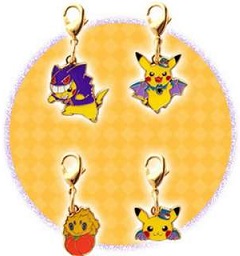 Want a terrifying phone? You'll never find nothing more adorable than the iPhone 6 Pokemon Halloween Parade 2015 flip case cover!
And this is just the beginning, today we bring to you a unique selection of the Pokemon Halloween Parade of this year, from the Pokemon Centers all over Japan to your door! Trick or treat?