Now that the new Star Wars movie, Star Wars: Episode VII - The Force Awakens, is about to be released, physical and on line stores begins to fill with all kind of Star Wars products, and with all kind, we mean all kind, stationery, candy, cookies, soft drinks, figures ... there are not many things that has not been transformed into a Star Wars character by this time.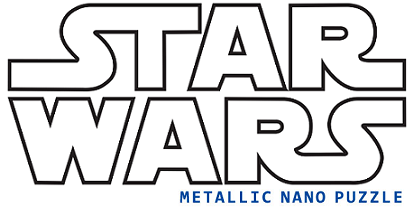 Is easy to fall in love with all those Star Wars products due to the importance of the movie for the people in love with the pop culture. Star Wars had joined different generations and the passion for the war between the dark and light side of the force has been handed down from generation to generation.
Despite all this there's usually no much you can do with a Star Wars product, where is the challenge of unboxing your new Star Wars figure? It's cool for sure, and we love the Star Wars figures, but we are pretty sure that you'll appreciate if we offer you something more challenging. How about puzzles? Well, they are challenging but also quite boring, anyway it has nothing ti do with todays product, today we would like to introduce the STAR WARS NANO PUZZLES!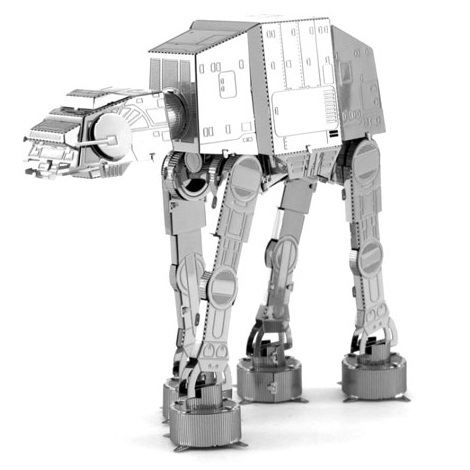 This high quality metal model comes in a flat metal sheet you'll need to disassemble, fold and mount like a some kind of 3D puzzle. There is no need for soldering or adhesive, just by using a needle-nose pliers, tweezers and scissors you'll be able to mount this shining full of details Star Wars figures. Enjoy building the Star Wars Nano Puzzles by bending, folding and inserting the parts, it's just like doing paper crafts!
Complete the STAR WARS NANO PUZZLE line up collection with R2-D2, X-WING STARFIGHTER, MILLENNIUM FALCON, TIE FIGHTER, TIE ADVANCED FIGHTER and AT-AT figures.
Check the J-Subculture list and don't hesitate to purchase a shining STAR WARS NANO PUZZLE, you'll find that the force is strong in you!