In Japan, we have a diverse selection of stationery to serve any personality. We have stationery for office work purposes, for school, and lots more. Today, we at J-Subculture would like to introduce to you these amusing writing utensils called, "Mimi Pens." They're produced by the Japanese company Sakamoto Co., Ltd., a stationery company that produces specifically character-designed stationery. The word, "mimi" means "ears" in Japanese. It's a suitable name for these charming pens because the push buttons of each pen resemble ears!
Mimi Pens are trendy and functional. They're perfect for any situation that requires a pen. The variations in design for Mimi Pens is diverse. You have the animal series, some shown above. Then you have a cute dog line, cute cat line, cute bird line, you name it! The "mimi" parts to their design make it effortless to use these pens. Their ink colors come in black and red. To use the pen, all you have to do is push the "ear tabs" downwards. Lo and behold, you've got yourself a pen that's both unique and practical!
We'll show you some of the designs Mimi Pens come in:
Here is the cat series that we mentioned earlier.
Here are some of the pens from the Disney series.
These are pens that represent lucky Japanese mascots!
Of course, if they limited Mimi Pens to just ears, they wouldn't get very far in terms of design, right? That's why Sakamoto also came up with Mimi Pens that are even more creative than their counterparts! They've used other parts of characters to expand the variety of Mimi Pens, such as using hands!
The Star Wars series make the push buttons look like the character's hands!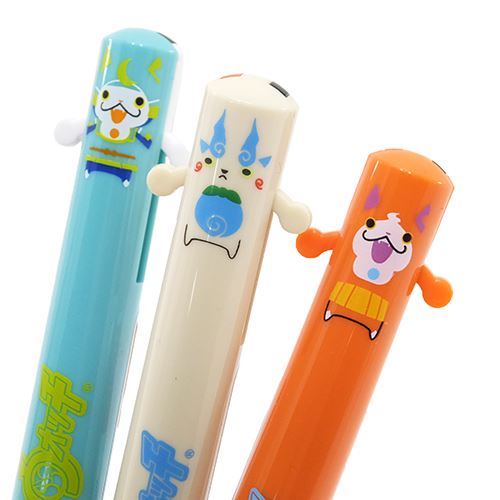 These are pens made to look like the characters of the popular anime, Yokai Watch!
There are also Gutetama pens!
Whatever Mimi Pen you're looking for, we're certain you'll find your perfect match. You can replace the ink in these pens once they've run out, so you can use these pens over and over again. These make wonderful presents for stationery lovers. We have many Mimi Pens here at J-Subculture, so don't hestitate to get yours today!