All of these are super interesting items. A very useful and smartly designed ones! We know that your love for tea and coffee goes beyond everything, and we are aware of your practical way of living and that you love being on your own, with your favorite book or movie tasting a delicious tea. This is why we are offering to you this super cute and handy collection of tea-for-one sets, column dripper coffee mugs and coffee press mugs.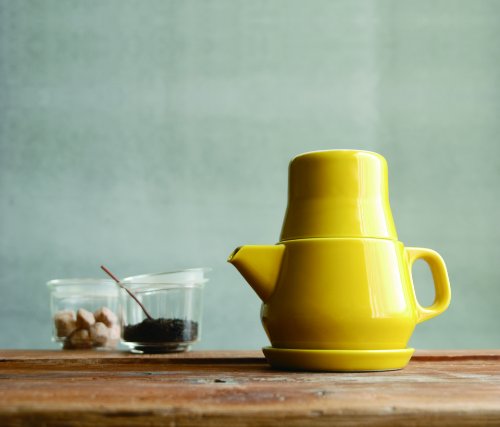 There are a lots of fantastic types of teapots, coffee mugs and coffee press mugs created in vivid colors and funny and modern shapes! And it's the perfect present for one, for "lonely" people. Tea for One takes care of the needs of the many tea addicted! These are durable products that are dishwasher and microwave safe. You only have to brew tea in the pot with lid; then lift it off the cup and pour. A simple but elegant idea!
Other option for the coffee experts is the column dripper coffee mug. The dripper can be easily extract of coffee cups and it combines a set of mug and dripper. The idea is as simple as a compact coffee dripper set that makes authentic coffee easily on top of a cup. As the filter is made of stainless steel mesh, it leaves behind more coffee, creating a rich aroma. Each part is removable for easy washing.
And you will surely love this, the coffee (or tea) press mug: unlike with paper filter, it is transmitted directly to fragrance and taste and because of that the flavor is even more richer. Just press the plunger, and enjoy rich aromatic coffee or tea in just a few minutes! All of these are super easy-to-use and to clean, and makes a great and excellent gift, for you… o for anybody else!