We've introduced you to funny-looking eye masks and eye masks for relaxing, so now we think it's time to introduce you to some limited edition anime collaboration eye masks! These limited edition eye masks can be purchased soley in Japan through reservations, but through our proxy shopping service, you can finally get your hands on these rare items! (what is J-Subculture's proxy shopping service? Click on this link for explanation: www.j-subculture.com/guides/sub/534)
These anime collaboration eye masks are awesome because they let you become your favorite character during your sleep! Practical and fun, these make for good cosplay and gag gifts! The following eye masks will be released next year in February in Japan. You can reserve them with us! Ready to see the eye masks?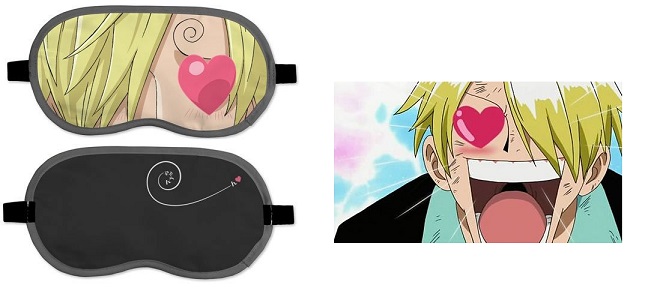 One Piece Sanji Eye Masks: www.cospa.com/detail/id/00000074584
When Sanji finds a beautiful lady, his eyes immediately turn into hearts! And now you can too. The back of the eye mask features Sanji's eyebrows and the words, んナミさ~ん(mmm Nami-san). Looks like someone will have good dreams!
One Piece Nami Eye Masks: www.cospa.com/detail/id/00000074583
Now it's Nami's turn, and no, she'd never dream about Sanji. She's dreaming of beli! The monogram design of beli is also featured on the back of the eye mask. Care to dream like her?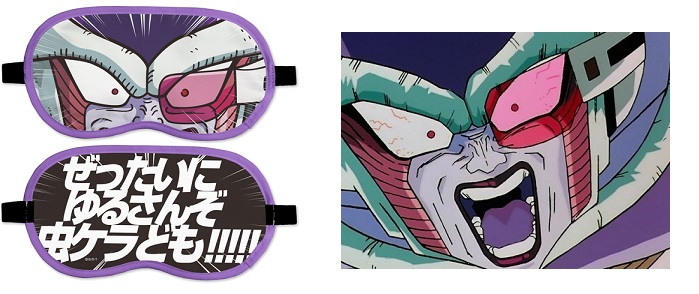 Dragon Ball Z Freezer Eye Masks: www.cospa.com/detail/id/00000071557
Manifest the great anger of Freezer even while you sleep! The back of the mask features a famous, angry quote by Freezer himself: ぜったいにゆるさんぞ虫ケラども!!!!! (=You'll pay for this you filthy insects!) Anyone with a nasty side will definitely appreaciate this eye mask.
Zero - Starting Life in Another World Betelgeuse Eye Mask: nijigencospa.com/detail/id/00000075083
For dilligent and serious, we've got an eye mask that will allow you to let loose! You can change which side of the eye mask to use depending on your mood for that day.
If you'd like a limited edition eye mask of your own, just copy and paste the link of the eye mask you want directly here: www.j-subculture.com/pages/easy_order
If you have any questions, please let us know. We are always happy to assist you here, at J-Subculture. Happy shopping!