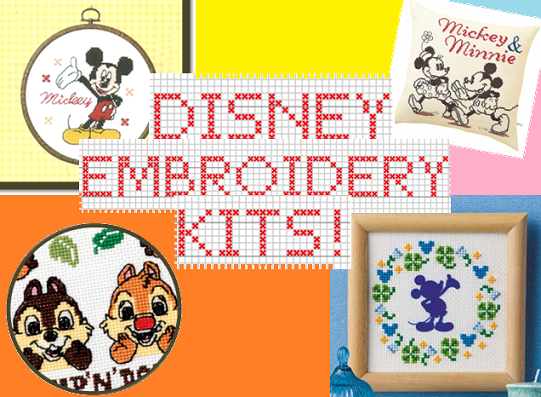 What's a fun way to Disney-fy your room? Try out these Disney Embroidery Kits! Through these handicraft kits, you can decorate your room with cute, Disney-themed cross stitching!
There are embroidery kits for making welcome boards and mini frames you can hang freely on your walls. They feature lovely designs, pretty colors, and fantastic detail. Besides these welcome boards and framed art, there are also mini cushion kits that allow you to make flowery cushions, fit for spring!
How about some cross stitch hoops? These hoops have been a great hit among Disney fans since cross stitching has become a huge trend. There are cross stitching hoop kits that let you make Disney character themed cross stitching! The characters avaliable are your favorite couple Mickey and Minnie Mouse, the inseparable Chip and Dale, the lovely Marie, energetic Stitch, and of course, charming Winnie the Pooh.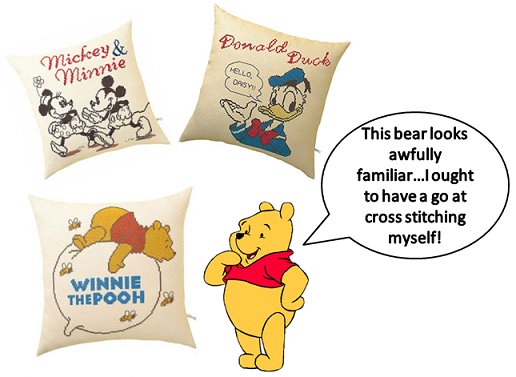 What is more, there are also cross stitch cushions you can make! These kits are perfect for passing the time in a fashionable manner. Through each stitch, you can create an original Disney masterpiece that everyone will rave about. Anyone who is into embroidery will shout for joy with these fun kits! Are you looking for a gift for your crafty friend? Or perhaps you yourself is someone who is into embroidery? Whoever the kit is for, it's sure to be perfect. Check out these Disney-themed embroidery kits available here, at J-Subculture!