Was in the early 90's when a group of Viennese students found the LC-A, a camera made by the Russian company LOMO, the LOMO LC-A was a 32mm fixed lens compact camera, the LC-A's produced off-color, soft and vibrant images. In 1992 the Lomographic Society International was founded with the objective of promote the use of these original cameras. Since Lomography started promoting the analog camera movement, they release a bunch of plastic rare and fun cameras. Some of this cameras became pretty famous even for the general public, Holga, La Sardina or Diana– are a well known names nowadays.


Lomography is unpredictable, light leaks, vignetting effect, wrong focus, off colors– this is what makes the lomography fun and creative, there are 10 unique "rules" that define Lomography: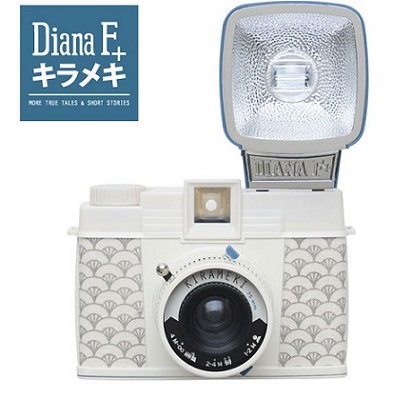 1 -
Take your camera everywhere you go.
2 -
Use it anytime - day and night.
3 -
Lomography is not an interference in your life, but a part of it.
4 -
Try to shoot from the hip.
5 -
Approach the objects of your Lomographic desire as close as possible.
6 -
Don't think.
7 -
Be fast.
8 -
You don't have to know beforehand what you captured on film.
9 -
Afterwards either.
10 -
Don't worry about any rules!
As you can see, the last one is the most important in fact the only rule is that there's no rules in the LOMO world. The Lomography is all about experimenting, many people use expired film that is highly unpredictable, double exposures, color filters for the flash, long exposure shots– the more "happy accidents" you have the more beautiful photos you'll get, this is the point of the Lomography, in a digital world were everything is perfect and under control, Lomography will give you the freedom of making your own mistakes, this is the only way of learning in the LOMO world, you'll need to know your camera, you'll need to make mistakes and suddenly you'll be rewarded with beautiful errors.
This is what makes Lomography so easy, there's no rules, there's no correct way of making Lomo photos, in addition Lomo cameras are a easy to use and experiment little labs, usually they only have two or three buttons, the configuration is easy as well, maybe the only tricky part is to load the film but every Lomo camera comes with an easy to understand manual.
Since LC-A the number of Lomo cameras has increased, nowadays there's a lot of options to begin in the Lomo world, spy size mini cameras, instant cameras, fish-eye cameras, accessories, lens– the list is huge, you just have to choose your weapon!