For products, scroll down to the bottom ↓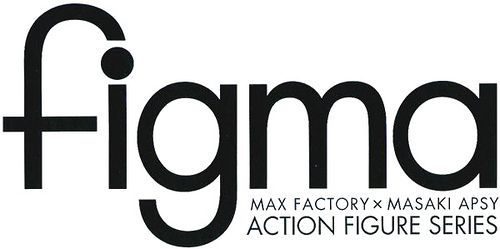 FIGMA combines it all! Highly articulated, yet simple and beautifully sculpted, allowing for display in a variety of favorite poses of the figure.
The figma series is a collection of hand-sized Japanese PVC action figures produced by MAX FACTORY and distributed by GOOD SMILE COMPANY, which is also in charge of the NENDOROID series. Primarily the line focuses on characters from Anime, however occasionally figma figures are also based on other subjects such as characters from the free-to-play web browsing games KANTAI COLLECTION (KANCOLLE) and more recent TOUKEN RANBU, the voice synthesizing software VACALOID, like HATSUNE MIKU, the immensely popular TOUHOU PROJECT game series as well as familiar NINTENDO icons. figma went also new ways with its THE TABLE MUSUEM series of figures based on famous art, like THE THINKER. The collection further consists of heroes from the MARVEL universe and with figma MICHAEL JACKSON and BRUCE LEE there are a few that come after real-life personalities.
Each figure is faithfully crafted in line with the original designs and is sold including a special stand as well as various accessories such as exchangeable faces, hands and other optional parts, with which the character can be freely customized to one's likings. The size is generally around 13 cm, but may vary depending on the height of the base character. Like the Nendoroid series, parts can be traded between different figmas, allowing collectors to swap parts and create unique combinations. A flexible plastic is used in areas likely to be hindered by poses and a unique joint concept allows to easily create desired poses, with which one can act out a variety of different scenes.
New figmas are regularly released and are always highly anticipated by collectors. If you are not into the hobby yet, figma might be a good start point to approach it. Definitely check it out!
Can you name'em all?
Please take your time to browse our various offers. Should you search for a particular item that is not listed below or otherwise not detectable in our storefront, please don't hesitate to contact our team, we will be happy to assist with any query and to search for specific items. Also PRE-ORDERS are possible in most cases. In the event that you would spot any errors for products, offers or other areas on our page, please inform us about it, so we may improve our services to provide a better shopping experience for the future. For the actual products, please be aware that they could differ from the images displayed here. With all that said, please enjoy your tour in our shop!