Are they cute or what! Your little companions great for display or entertainment on the go - the compact CU-POCHE figure series!
With these adorable mini-size figure series KOTOBUKIYA brings forward yet another choice to its diverse selection of quality hobby collectibles. The delightful Cu-Poche line of cute, poseable deformed figures of sizes of about 11.5 cm bring great fun and new, unexpected features to the genre. Unlike the statues Kotobukiya is praised for, each Cu-Poche PVC figure features multiple points of articulation. With this you can twist and turn them in all directions - but don't overdue it, the ladies have personality. Another distinction of the series are the magnets in their little feet for extra stability on the included base or other metal surfaces. There are also removable dresses, like for the CU-POCHE FRIENDS ANNE figure that are compatible with other Cu-Poche figures, what gives them also in some way a doll-like feel. There are many extra sets with different accessories, costumes and fashion, which allows you to style the girls for every mood and occasion. Regardless of weather or whatever adventure you are about to undertake, the Cu-Poche will be properly geared and a joyful company!
The look and proportions of the Cu-Poche line make for a fun and unique new style of collectible. The girls are a nice sight on their own, but alike every other figure collection as well, the more the merrier! The line-up is continuously expanding with characters based on Anime, like SWORD ART ONLINE, IDOLMASTER, KANTAI COLLECTION, FATE/STAY NIGHT, PUELLA MAGI MADOKA MAGICA, IS IT WRONG TO TRY TO PICK UP GIRLS IN A DUNGEON and for certain with more in queue.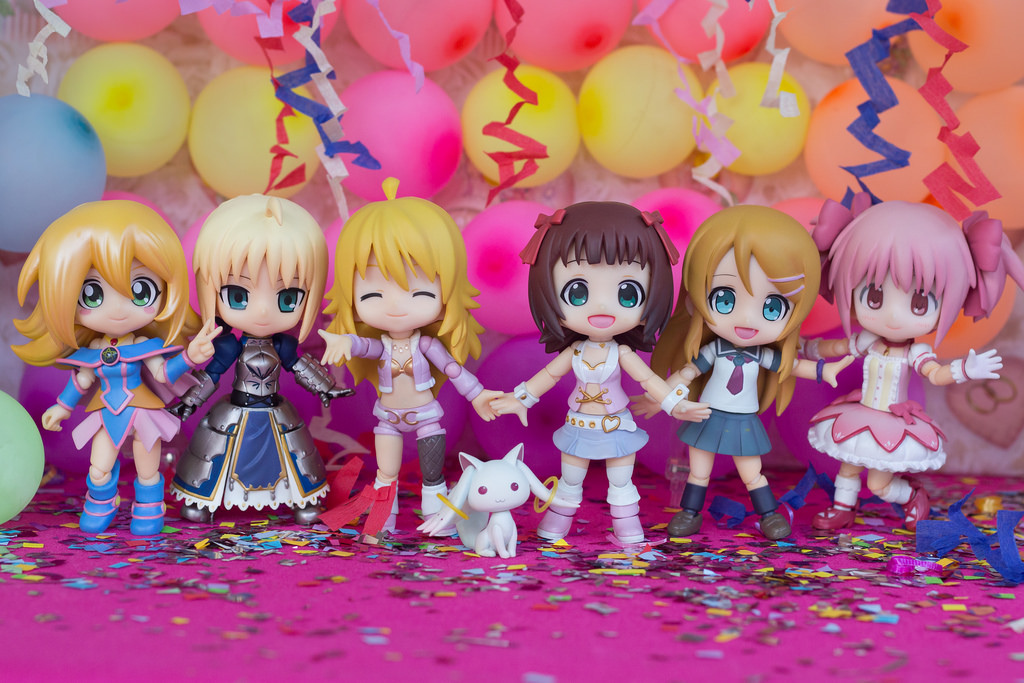 Please take your time to browse our various offers. Should you search for a particular item that is not listed below or otherwise not detectable in our storefront, please don't hesitate to contact our team, we will be happy to assist with any query and to search for specific items. Also PRE-ORDERS are possible in most cases. In the event that you would spot any errors for products, offers or other areas on our page, please inform us about it, so we may improve our services to provide a better shopping experience for the future. For the actual products, please be aware that they could differ from the images displayed here. With all that said, please enjoy your tour in our shop!