Petio is one of the biggest pet supplies brands of Japan, this brand produces all kind of pet supplies and have even a specific product line for old buddies that we'll introduce you next week, the "Zuttone" series of Petio products.

Today we want to focus on which makes your little buddy the happiest buddy on earth, after your company and his daily food of course, playing with his toys. An active live is crucial for dog's health, and the Petio dog toys are the perfect way of making your little buddy to move.
Petio takes a lot of care in the developing of their products and the Petio dog toys are a perfect example, with a perfect design and finishing like the Petio Vision Sports rope donut, everyone is fan of the donut, so your little friend do! Give him the opportunity of giving a bite to this appetising plush donut!
We know that your buddy loves to run and spend time with you, but how about dose hours were we just can't spend time with our best friend because of the work or due to all those things we need to take care of? What about this soft pig plush doll specially designed by Petio? Your buddy will have tones of fun with the Petio chin pillow sleep pig, we are pretty shure!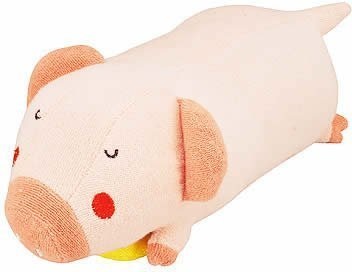 Innovation is one of the things makes Petio different and the Petio Play boomerang is the perfect example, no more lost toys with this unique boomerang with a special sound that will make easy for your little friend to find it, push the button and the Petio Play Boomerang will start making sound!
Although we introduce you just tree of the most interesting Petio dog toys, we have a large list of them, check, buy and make you buddy as happy as he makes you with Petio and J-Subculture!