The Noh Japanese theater and in particular his masks may be one of the most recognizable icon of the Japanese traditional culture. In J-Subculture we are big fans of the Japanese traditional culture and we are specially in love with the unique designs of the Noh masks. Today we want to introduce you to the Noh theater and give you the chance to purchase a original Noh Japanese masks via our auction service.
If you are not familiarized with it, Noh is a classical Japanese dance theater that has been performed since the 14th century, often based on tales from traditional Japanese literature is the oldest theater art still habitually performed today, and Zeami, Noh's founder, is one of the most important figures in Japanese theater.
Noh utilizes a great variety of masks, although there were a 60 basic types, nowadays there are over 200 different Noh masks. This masks are extremely valuable heirlooms and handed down from one generation to another. The mask is so important that instead of using the word kaburu (the Japanese verb for wearing hats, marsks ... ), kakeru (to hang) or tsukeru (to attach) is used, the performer, or shite, is not wearing but becoming the mask.
The list of the basic Noh masks begins with the Okina (Old man masks), originated from saragaku, the predecessor of Noh, is the oldest type.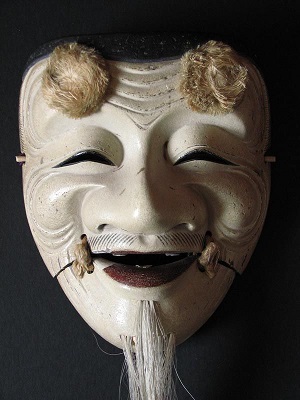 The Jou (Elders masks), used when the shite is portraying a spirit.
Onna-men (Woman masks) is the most iconic one, the most representative of the Noh theater, due this is the most varied and popular they are categorized by age and character.
Otoko-men (Man masks) are classified according to social class and character.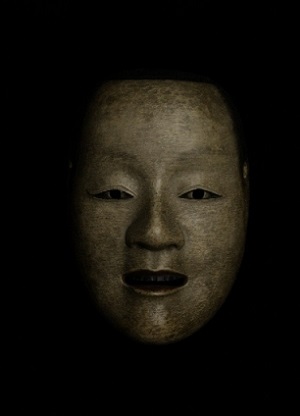 Kishin (Demons). Divided in two main groups and portraying demons, goblins and other type of creatures, were the early developed in Noh's history.
Onryou (Ghosts and Spirits). Divided in male and female, represent spirits of the dead who have regrets of some kind.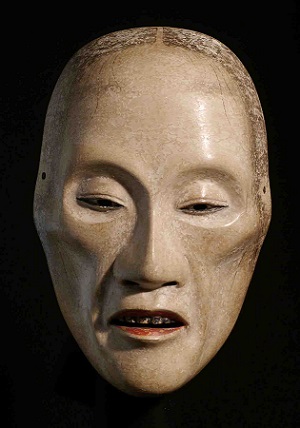 Noh's theater still been an important part of the Japanese traditional culture and his masks a perfect way to put some of his spirit in your house, so don't think twice and take a look to the unique selection of Noh masks we bring you today!