For products, scroll down to the bottom ↓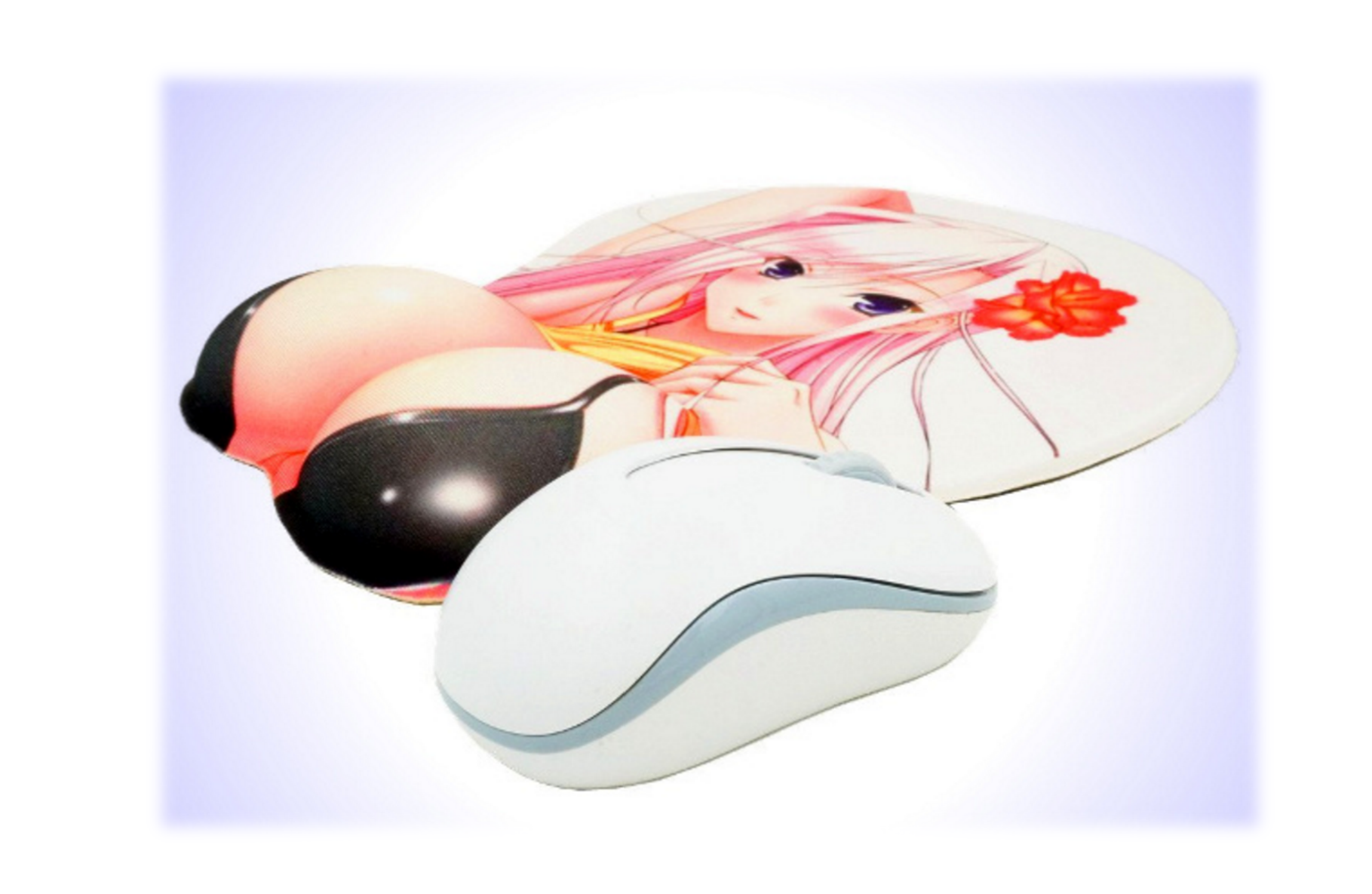 We care about the well-being of our customers and so it is part of our ongoing efforts to present practical and beneficial products via our services. Admittedly this is a rather unusual product line, but there is more than meets the eye.
Most of us know it - sitting in front of the computer screen working or gaming hard for many hours is not an unusal thing in this digital dependent world. The mouse is an essential tool and facilitates much of our work, but if used over an extended period of time by moving the arm and scrolling up and down with fingers can be somewhat straining. Now there might be an unexpected remedy for this issue, then let's remember, it all starts in the wrist! Surely a little bit busty we too have to admit, however those sophisticated SILICON GEL CUSHIONED 3D OPPAI (chest) / OSHIRI (butt) MOUSE PADS really make the trick. They not only prevent your wrists from going fatigue easily and your shoulders/neck from getting stiff, they also come with your favorite anime characters design. No restraint please, nestle you wrist comfortably into this pleasant cushion and set about your work with a wrist at ease. While these 3D mouse pads are more appropriate for home use, your wrist will definitely thank you.
So much said, down below we picked out a selection for you to choose from, ranging from more realistic AKB 48 member pads to virtual ones with gorgeous MINECRAFT and FINAL FANTASY characters to popular anime themed versions like ONE PIECE, KANTAI COLLECTION, NEON GENESIS EVANGELION, BLEACH and many more - in a word something for everybody!
Only look at those mesmerizing eyes...
Please take your time to browse our various offers. Should you search for a particular item that is not listed below or otherwise not detectable in our storefront, please don't hesitate to contact our team, we will be happy to assist with any query and to search for specific items. Also PRE-ORDERS are possible in most cases. In the event that you would spot any errors for products, offers or other areas on our page, please inform us about it, so we may improve our services to provide a better shopping experience for the future. For the actual products, please be aware that they could differ from the images displayed here. With all that said, please enjoy your tour in our shop!