For products, scroll down to the bottom ↓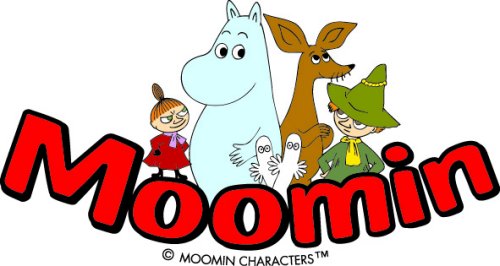 You love the series MOOMIN? Then we will give you yet another reason to love it even more. As we informed in a former article the fabled, hippo-like comic characters are also adorn much in Japan. Besides cozy Moomin themed Cafes, also a MOOMIN THEME PARK of extensive dimensions is planned to open doors soon in Hannou City, Saitama Prefecture to rejoice locals and tourists alike. If you don't happen to be close to FINLAND, where the first theme park was established, or while in the wait for the opening of the one in Japan, we just want you to enjoy Moomin anyway and sweeten your day, regardless where you are. Have yourself a cup of coffee or tea and with it some delicious MOOMIN BISCUITS!
The crunchy biscuits from the Japanese sweets and dried bread maker HOKURIKU SEIKA (Confectionery) come in two main flavors, MILK and CACAO. However there are also special creations with RASPBERRY and BLUEBERRY. As you see from the picture above, they look very yummy, but it is almost a pity to munch those cute biscuit characters away. But then it is probably only until the first one is tried, then they will go away so quickly, before you even know it, they will be in your tummy. If you order not the ones in a regular package or retail box, there are decorative can storing boxes and glasses available, which you can easily refill with a new load or store other sweets, i.e CINNAMON BREAD, which we also added in the list below. They are very pretty to look at, aren't they!? They could be a nice gift idea when visiting someone to have a mug time and definitely would make any Moomin fan's day!
(Since these are food products, should you or the intended receiver have of any allergies to milk, wheat or other components, please inquire with us before purchase)
Please take your time to browse our various offers. Should you search for a particular item that is not listed below or otherwise not detectable in our storefront, please don't hesitate to contact our team, we will be happy to assist with any query and to search for specific items. Also PRE-ORDERS are possible in most cases. In the event that you would spot any errors for products, offers or other areas on our page, please inform us about it, so we may improve our services to provide a better shopping experience for the future. For the actual products, please be aware that they could differ from the images displayed here. With all that said, please enjoy your tour in our shop!