Japan is different, there's no further explanation required. Certain taboos that exist in occidental countries are nonexistent in the Japanese culture, if you combine that with the unique talent of the Japanese designers and artist for creating some of the weirdest stuff, the result is some of the strangest toys you've ever see. We love to introduce you new products, but this time we wanted to do something let's say different, so here you have some of the weirdest J-Subculture japanese toys just for you!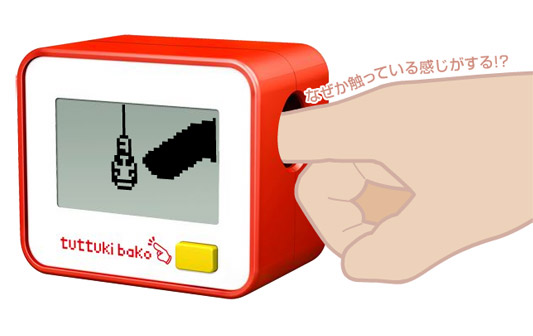 Japanese people is crazy about robots and Bandai's HexBug is the perfect example. This is a fully assembled and ready to play with small bug robot, for a few bucks you can own this unique robot who "walks" and features a obstacle detection whiskers, when this little buddies whiskers detects an obstacle it takes a few steps back to turn in the right direction, save the obstacle and keep going. In addition, the microphone who is set under bugs rear right wing allows the robot to turn when it detects a loud sound.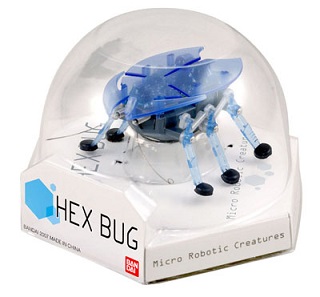 The "Aspergillus oryzae" is a fungus used in the Japanese and East Asian cuisines to ferment soybeans and making some alcoholic beverages such as sake or shochu and one of the characters of "Moyashimon". In this Anime, Tadayasu Sawaki, a first-year college student at an agricultural university have the ability to see and communicate with bacterias like the "Aspergillus oryzae", "Penicillium chrysogenum" or "E. coli 0157:H7". Kind of an educational comedy which offers you the possibility to learn about bacteria and fall in love with their cute forms!
I really don't know how to describe the next product, it is a money box but not a normal one, at all. Let's describe this thing as a creepy face that eats your money right out of your hand ... It looks like a baby monkey face if you ask me. You can choose between 5 different designs of which is probably the safest money box ever, i'll never try to steal money from that thing ... yikes!
Now that the virtual reality is a trendy we bring you one of the weirdest and most indescribable virtual toys. If you ever dream with virtualizing your finger, here you have which is probably the only virtual finger game. Stick your finger in the Tuttuki Bako box and a virtual representation of your finger will appears mimicking your movement. You'll be able to virtually interact with the characters that will appear in the differents games of this virtual box. Aterrorice a tiny stickman, pok a girl in the face and flick a little panda, tons of fun!