Despite it's probably the first time you listen this name, we're pretty sure that is not the first time you meet this guy, indeed Danbo is one of those characters you automatically link with internet and the Japanese actual Pop Culture. If it's the first time you meet this cardboard robot, or you just have no idea of were he came from, join us in this special J-Subculture guide into the origins of Danbo!

If you want to know who is Danbo, first of all, you have to meet Yotsuba Koiwai, the main character of "Yotsuba to!" a Japanese comedy manga series by the creator of Azumanga Daioh, Kiyohiko Azuma. This manga focus on the histories of Yotsuba an atypical Japanese 5 year old adopted girl, energetic, curious, odd, cheerful and quirky. Despite she is ignorant about things a child her age would be expected to know, she compensate her inexperience with a overwhelming curiosity who will cause a large number of hilarious situations.
One of this funny situations is the origin of Danbo, when Miura, one of Yotsubas playmates is found by her wearing a cardboard robot costume, made for a school project. Yotsuba believes that Danbo is a real robot and instead of telling the truth, Miura decides to stay inside the costume to fool Yotsuba into thinking that Danbo is real.
It seems that since this little cardboard robot, which is known as Cardbo (Carboard+Robot) in the rest of the world, appeared on Yotsuba's anime, internet users and photography enthusiasts all over the world felt in love with him. Danbo is a Flickr, Tumblr, Facebook and Instagram phenomenon with a thousand of followers and fans who love to take pictures of Danbo figures in all kind of situations, making them interact with a real live scenarios.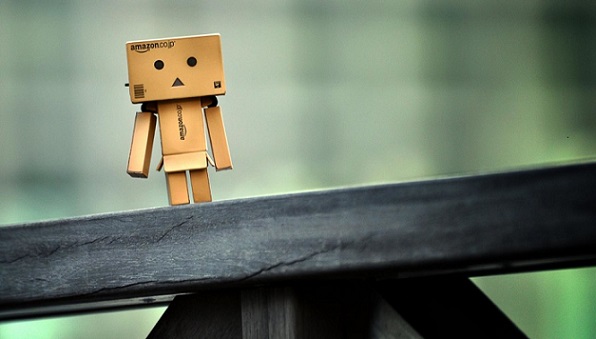 Although it's not the only company who manufactures Danbo figures, Kaiyodo's Revoltech line have a specific Danbo figure collection we want to introduce you in addition to a special selection of the cutest cardboard robot products ever!
Meet the Revoltech Danboard Cheero Version, a Danbo figure full of detail with a "Cheero" japanese gadget company logo on it, as in the manga, you'll be able to light up Danbo's eyes and change between Miura's or Danbo's cardboard head!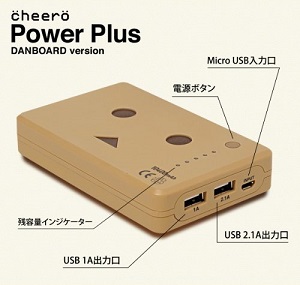 There's a whole line of Revoltech Danbos featuring some of the most iconic Japanese companies!
And finally the design with which this little robot gain the fame, the Revoltech Danbo Amazon.co.jp box Version !
Dont forget to check out the rest of exclusive J-Subculture Danbo products and figures we bring you today, make your own collection and have fun taking pictures to the cutest cardboard robot ever!