It's true that matcha used in the tea ceremony, however, and despite our love for the Japanese culture, we still unable to make a proper "Japanese tea ceremony" guide, although we're pretty sure of the steps you have to follow to make a proper matcha tea, and this is what we bring you today, an "how to" step by step guide, ingredients & accessories for making a perfect Japanese matcha tea!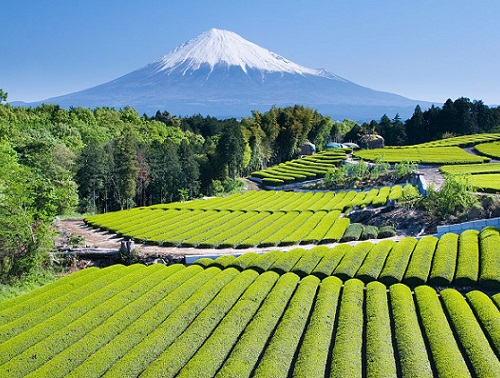 Let's start talking about this tea and his properties, matcha is finely ground powder of particularly processed and ground green tea. What's special about the ground and process of this tea is that matcha green tea plants are shade-grown for about three weeks before harvest, in addition, all the stem and veins are removed before transforming the tea leaves into matcha green tea powder. Nowadays the tea ceremony still been an important part of the Japanese culture and tradition, but matcha has also come to be used to flavour foods such as mochi, soba noodles, ice cream and a variety of Japanese confectionery.
For making our perfect matcha green tea we're going to need, matcha powder, a teapot, a small sieve, and a matcha set compose by: bamboo spatula and whisk, tea bowl and a tea caddy for keeping our matcha powder.
The first step is to place a small amount of matcha with our bamboo spatula from the caddy into the tea bowl, the small size of the spatula is perfect for taking just the correct amount of matcha. Now we're going to need hot water, despite what people think you don't need to boil your water, the perfect temperature is 70–85 °C or 158–185 °F. Add a modicum of hot water, take your bamboo whisk and in a zig zag motion, whisk the tea, start slowly and without stopping increase the speed until you whisk it vigorously, when the tea gets frothy you're ready to enjoy your matcha!
Just remember that matcha tea is kind of bitter, but please don't ruin your matcha adding sugar to it, instead matcha is usually served with a small sweet, guess what? we also have some Japanese sweet in our list! Check it out and enjoy the Japanese traditional style matcha green tea with J-Subculture!