For those who have ever gone to a Japanese restaurant, have you ever noticed the plastic food models left outside in the window case? The ones that look good enough to eat? They're specially crafted food replicas! They're made to look just as appetizing and delicious as the actual food made at the restaurant.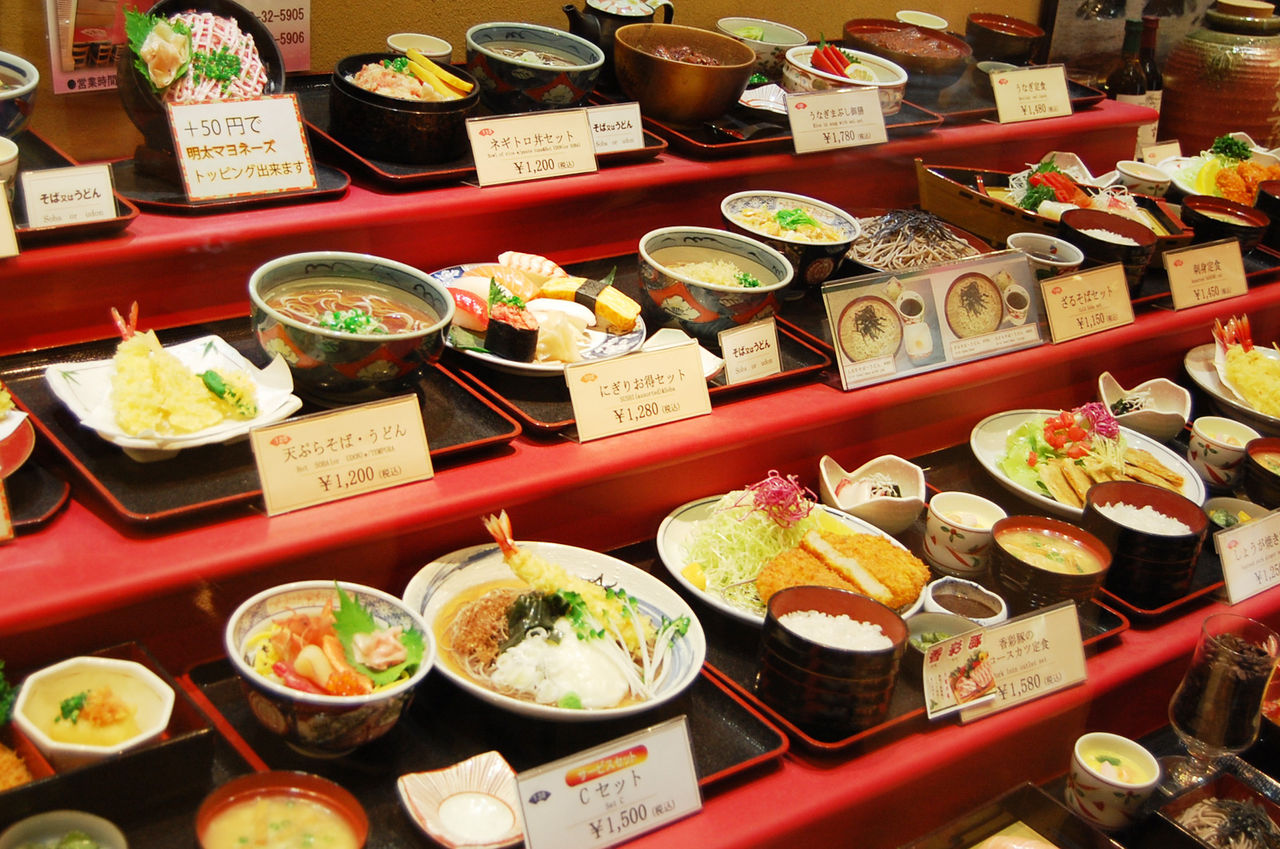 Early models of food replicas date back from the early Showa period of Japan. During this time, many foreigners were visiting Japan. For foreigners who visited Japan, it was tricky to order food at Japanese restaurants, with the menu being written in Japanese and all. In order to make things easier for everyone, Japanese artisans began creating food replicas out of wax. Over time, the wax was replaced with plastic, and now we have the models of food currently placed in many restaurants across Japan. The food replicas placed outside of restaurants and cafes attract many customers with their realistic appearance.
Almost all of Japanese food replicas are handmade. Most are painted by hand to give off a more natural appeal. The creation of these food replicas has come to be a form of art in Japan. With each food being sculpted with such care, people can consider them as art pieces. Now, instead of just using food replicas for public places, they are also made into accessories, key chains, and more! What is more awesome than these food replicas?! 
Some people may want to have a go at making these food replicas. To get a little on your creative side, or just to have a bit of fun, there are little kits just for making these foods avaliable in Japan. Most of these kits are for making sweets, such as donuts and cakes, so they're very popular with children. It's very easy to make your own Japanese replica food. You can even decorate these foods with beads, glitter, and rhinestones to give your masterpieces a "kawaii" look: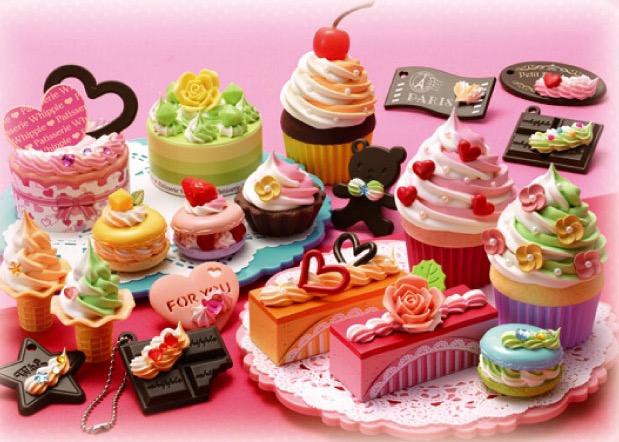 Surprise your friends with these realistic Japanese food replicas! You'll be sure to stand out in a crowd. For any food fans out there, here's a way to show your love! *Fun to have, not fun to eat.