Mameshiba is a Japanese merchandise product franchise, the Mamesiba are different varieties of beans with dog faces and tell trivia. They became popular through an animated series produced by Dentsu, sold to television networks to air instead of commercials. They´re not a bean, nor a dog but rather a hybrid of both, they love to appear out of nowhere and offer random bits of trivia whether you asked for it or not!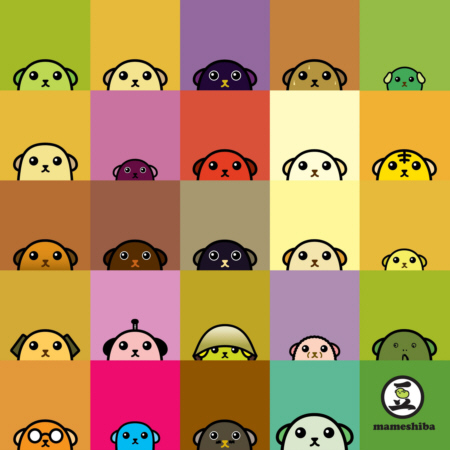 If you want to understand what a Mameshiba is, you must know that "Mame" is the Japanese word for bean and Shiba is the name of native breed of Japanese dogs. Now that you know this, it´s easy to understand that Mameshiba is nothing else but a strange remix of a bean and a dog, with the round body of a bean and the cute face of a dog.
We know few things about Mameshiba, what we do know is that Dentsu created Mameshiba and marketed through videos of 30 second each in which a Mameshiba would talk with humans. In this videos Mameshiba impart some semi-gross facts to the humans, leaving them disgusted. There are 20 different videos in all, and in each a different Mameshiba impart some of their creepy wisdom.
Mameshiba´s especial wisdom is really creepy but they´re just telling you the truth! They´re also cute, if you see all their videos their wisdom will improve your knowledge ( in a creepy way ), hence you´ll become a Mameshiba fan! Take a look to all Mameshiba´s merchandise products we bring you today and don´t hesitate to order your Mameshiba to improve your knowledge ( in a creepy way ) :p