Rody, the colorful toy that everyone loves! Rody was introduced to the toy market as a riding toy in 1990. It was made by the Italian company Ledraplastic S.p.A.
During its first sales, the only color Rody was avaliable in was red. After a great demand, the colors Rody came in had increased to blue and yellow.
Rody is a highly popular toy because of its fun looks and playful appeal. They're the perfect size to have in your room. While designing Rody, careful considerations were made to ensure that people can use Rody comfortably while riding it. It can withstand the weight of 200kg, and is crafted from vinyl chloride, which makes it very strong. You don't have to worry about playing with Rody because it doesn't break easily, so it's a recommended toy for children. Rody is very bouncy, so using Rody can help people better develop their sense of balance and coordination. Rody toys were introduced to Japan in 2000, and since then, Rody has become a popular toy and decoration to Japanese people. Some people have Rody in their home just for show, because of its simple, cute appearance. Rody now comes in 10 colors! The standard ten colors Rody comes in are: yellow, red, blue, pink, orange, lime, baby yellow, baby pink, baby blue, and baby green.
There are also limited edition Rody colors and designs. These kind of Rody are super rare and sell out quick!
We recommend Rody as gifts for children, since it helps them grow while having fun. Rody can be put away easily in your room, so they don't require much clean up time. Children can use Rody as riding toys or even little chairs. They can grip the ears of Rody and bounce to their delight!
If you're more into the design of Rody instead of its purpose, you can always keep one in your room. A simple Rody can light up your room. It adds pop with its clean design. A lovable Rody will blend naturally into the background as an interior decoration piece. With so many designs and colors to choose from, how could you resist?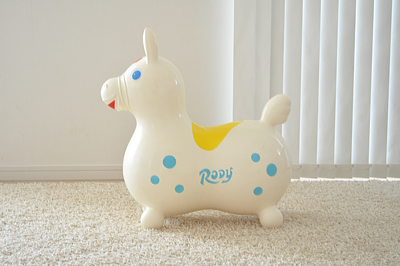 With the love for Rody growing, Rody has its own different line of goods! Rody has been made into a famous character, while also doing collaborations with other characters. Through its character design, Rody looks more colorful and cuter than ever, especially with more dynamic personalities!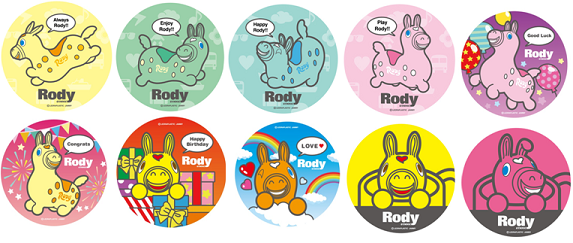 We have many Rody goods here at J-Subculture, so don't hesitate to get your own Rody today!