We at J-Subculture are huge fans of chocolate. Japanese chocolate, compared to other chocolate, has a mild taste. There is a large variety of chocolate in Japan. Some famous producers of Japanese chocolates are Meiji, Lotte, and Morinaga. We just can't get enough chocolate! To satisfy our sweet teeth, we've got to be around chocolate 24/7, but that seems impossible, doesn't it? Actually...
today, we'd like to introduce to you all the different kinds of items you can have to be around chocolate seven days a week, twenty four hours a day! Are you a chocolate lover? Wanna show your passion for chocolate? At J-Subculture, we have the perfect items for you!
In Japan, we have a lot of food-based items. We can't stop playing with our food, and now we've produced many food-related items to keep us company until we get the real thing. Say for example this pack of cards: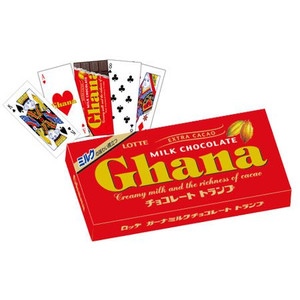 The pack of cards is a replica of the actual chocolate! This pack of cards is based off the milk chocolate brand, "Ghana," by Lotte. It goes to show that looks can be deceiving. Trick your friends, or just have fun with this pack of cards!
There are other chocolate-like items. There are puzzle sets that look exactly like the real thing!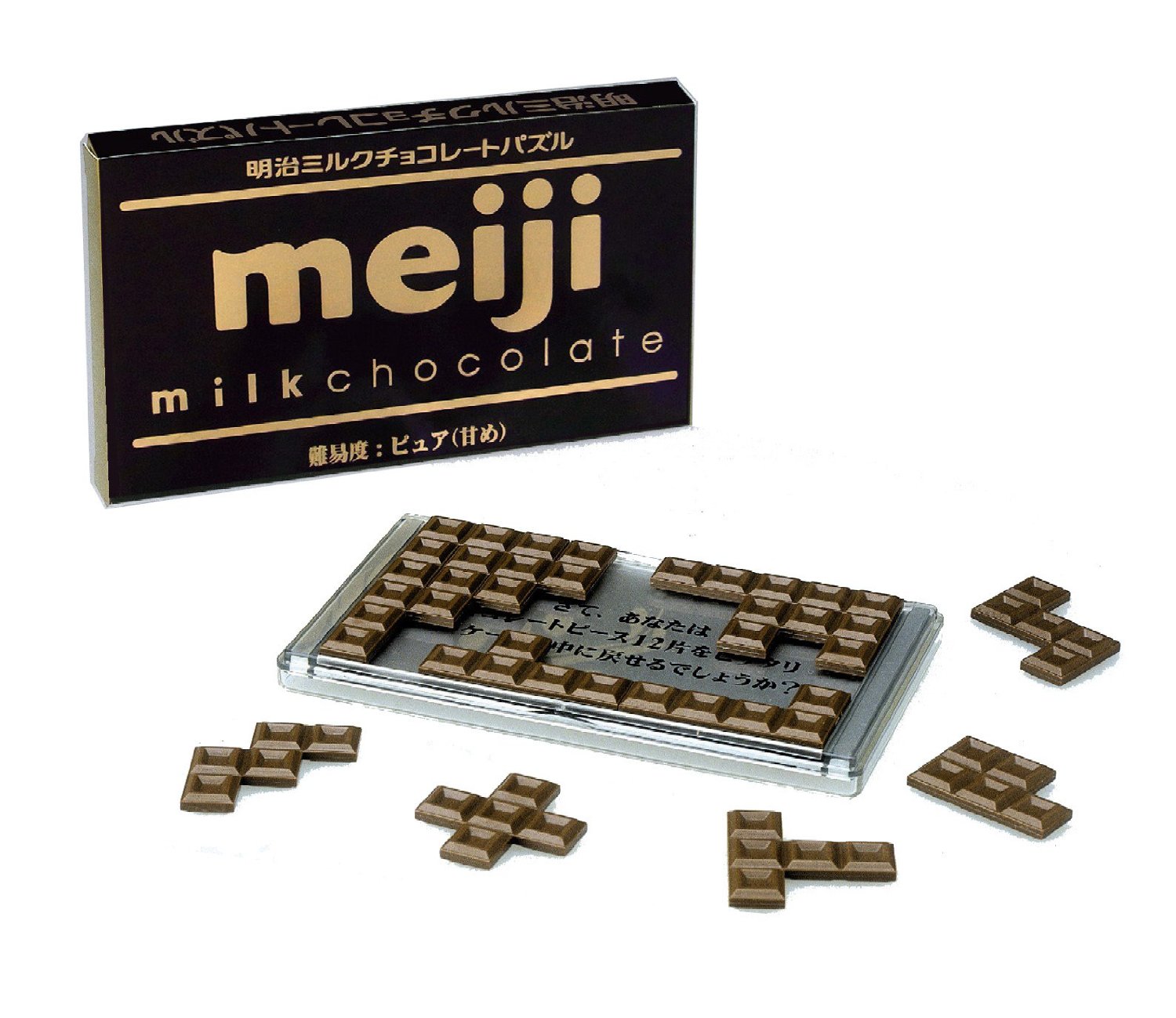 The level of difficulty for each puzzle depends on the type of chocolate. The realistic chocolate puzzle pieces make our mouths absolutely water. This particular puzzle set is based off the milk chocolate brand, "meiji milk chocolate," by Meiji.
But what happens if these toys aren't enough? What happens if you want to go to the extremes, to visibly show your love for chocolate? At J-Subculture, we have DIY chocolate sets you can use to make your own (*inedible) chocolate accessories!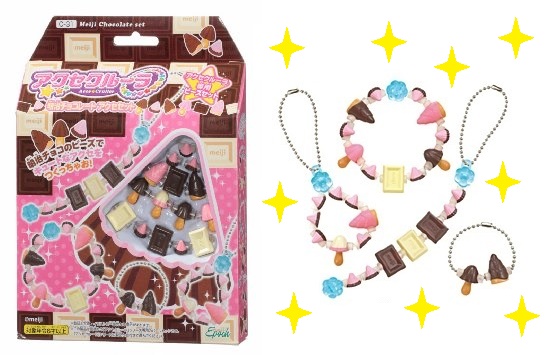 Through this DIY accessory set, you can make your own accessories using popular Meiji-branded chocolate replicas! You can wear chocolate on your wrist, or hang chocolate from your bag. The possibilities are endless!
And if you're really into the whole, "DIY" kind of thing, there are a variety of DIY chocolate kits you can make! A popular brand in Japan is Whipple. Through those kits, you can make pretty pieces of chocolate with sweet designs, like using cream and rhinestones! We have many kits here at J-Subculture. We also have a rare kind of chocolate-related kit that you can use while taking a bath!
Using soap and bath water, you can make your own chocolate cake while taking a nice, relaxing bath. It can make bath time twice the fun.
Of course, instead of making chocolate that you can't eat, in the end, wouldn't you like chocolate that you can eat? We have the thing just for you! There are kits you can use to make your own chocolate. It's entirely up to you how to design the chocolate, so you can make unique twists to the originals, like this Meiji Apollo DIY set:

There are so many sweet chocolaty items you can get at J-Subculture. To enjoy chocolate 24/7, get your chocolate goods here! We provide the right chocolate for you!