Tombow is one of those Japanese stationery goods companies who take special care to details and functionality of their products. This well known Japanese manufacturer of stationery goods was founded in 1913, nowadays this company is based in Tokyo with 398 employees and another two production facilities in Vietnam and Thailand.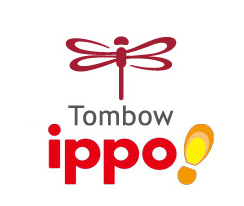 Today we want to introduce you to one of their most colorful product lines, the Tombow Ippo! This line´s main product is Tombow´s Ippo Wooden Pencils, in addition to Ippo Pencil Sharpers, Erasers and Grips! The main characteristic of this line´s products is that they all are Kids-Friendly!
Tombow´s Ippo Wooden Pencils come in a wide variety of colors and designs, available in B and 2B lead grade this wooden pencil have a round end for kids safety. Colorful and easy to use, the perfect choice for kids!


The high quality of Tombow´s pencil sharpener blades makes this double sharpener the best for easily sharpen pencils without damaging the lead. With two types, the small one for color pencils and a larger one for standard lead Tombow pencils is save and easy to use for kids.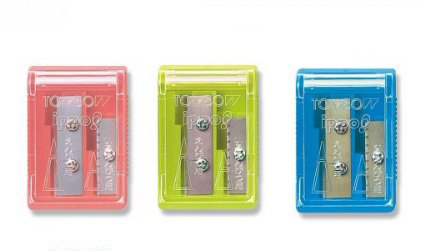 Ippo´s plastic eraser´s surface is non-slippery and makes this erasers perfect and totally safe for kids. The best option for Tombow Ippo Wooden Pencil´s dark lead!
Tombow coil grips helps kids learn how to hold their pencil correctly, show them how to place their fingers on certain point of the coil and achieve proper pencil-holding point. They´re flexible and easy to grab grips, you can add a touch of color to your kid´s Tombow Ippo Wooden Pencil´s with these grips!
In J-Subculture we are passionate about offering the finest and most innovative stationery goods. Check the whole list and don´t hesitate to order Ippo products for your kids, you won´t regret it!