Sankei is a Japanese manufacturer of paper-craft kits and dioramas. Today we want to introduce you to Sankei´s Miniatuart series. This special laser-cut paper assembly kits are repainted and compared to normal ones, Sankei´s Miniatuart are made of a harder stock and build into amazing replicas of real buildings, or imitations of a well known anime films. Sankei´s Miniatuart kits are so real and full of details that it´s hard to imagine they are made of nothing else but paper!
In J-Subculture we love miniatures and paper-crafts, few days ago we introduced you to Billy Japanese Dollhouses and today we bring you another amazing miniature kits, Sankei´s Miniatuart. With simple tools like a hobby knife, tweezers, and glue, anyone can effortlessly put together these kits. Sankei's wide lineup of paper kits includes houses, aircraft, plus household items, trains, castles, shrines and even some paper-craft kits from a well known anime films like Laputa: Castle in the Sky from Ghibli studio!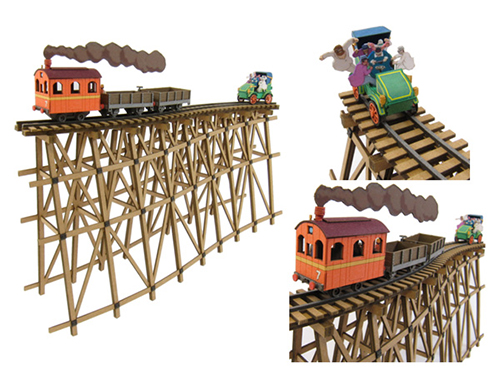 Our first winner is this fully detailed Shrine from Miniatuart Visual Scene Series. You only need some glue to assemble this outstanding Shrine by putting included laser cut thick papers together, no paint job required!
Became Chihiro´s "pig" Mom and dad in the "Spirited Away" Miniatuart limited edition Strange Town. The detail level of this set is simply incredible and strong, spectacularly gorgeous and a complete delight to assemble!
Laputa: Castle In The Sky from Ghibli studio is a must if you love Japanese animation films, and if you´re in love with this one, our Miniatuart Papercraft Kit of Laputa : Castle In The Sky´s Tigermoth is simply amazing. Imagine this full of details paper-craft kit in your bedroom´s shelf!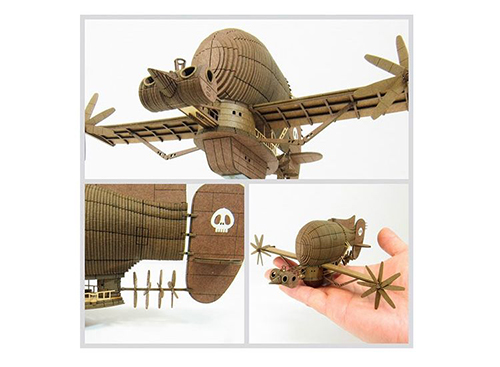 We are pretty sure that you´ll instantly fall in love with Miniatuart Paper-craft Kits so don´t hesitate to order yours and try your hand at building these wonderful kits!