In the mood for tea? Tea is the most common drink in Japan. It can be taken during any time of day, and has a wide variety of flavors. You can find tea in just about anywhere in Japan. It's an important part of Japanese culture. In Japanese, tea is お茶 (ocha) or simply 茶 (cha). By just mentioning the word, Japanese people normally assume you're talking about green tea. That's how popular green tea is. Since tea in Japan is a significant part of Japanese culture, many Japanese beverage companies compete against each other to provide their customers with the best of teas. One famous brand is 伊藤園 ITO EN. You can often see their logo on many drinks, as well as on vending machines.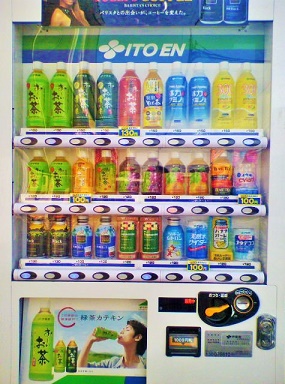 Ito En, Ltd. is a Japanese beverage company that specializes in tea, as well as other drinks. It is multinational, hence the two different logos it has, in both the alphabet and Japanese. It is the largest distributor of green tea (緑茶 ryokucha) in Japan. It was established in1996, and its corporate slogan is 自然が好きです (shizen ga suki desu), "We love nature." Their teas are made with deep consideration for its consumers. Their concept for each product goes through a development process that must qualify for these areas: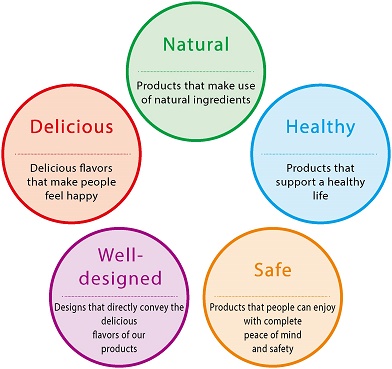 Ito En also has a mascot character named その (Sono). She's a kawaii, magical girl, with hair the color of green tea. Her broom is actually the brush used in making 抹茶 (matcha) during a Japanese tea ceremony. Isn't she the cutest?
Ito En produces a large variety of teas, so we'd like to introduce you to some of their best beverages today:
Perhaps you've seen this drink before. It's very popular around the world. This is their top green tea brand, お~いお茶 (Oi Ocha). It's unsweetened green tea that is rich in antioxidants. Oi Ocha is good for your health!
These are their teas from TEAS' TEA (try saying that five times fast!) Their TEAS' TEA brand have flavorful teas. Some of them include flavors like peach, apple, and darjeeling.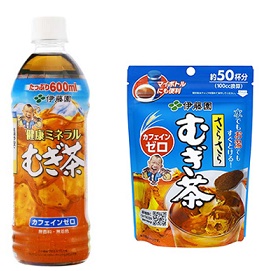 This is a recent product by them, simply called 麦茶 (mugicha), or barley tea. It's caffeine free, and contains minerals our bodies need to grow healthy and strong. It's perfect for the summer when we're prone to heat stroke and need lots of fluids.
And this is their Relax Jasmine Tea. The packet has beautiful Jasmine flowers on it, and the tea is very fragrant. It has a light, refreshing taste, perfect for anyone who just wants to take it easy.
Ito En always puts its customers first. They put great efforts in producing and distributing high quality teas. At J-Subculture, we have many different Ito En teas you can make right at the comfort of your home. Once you've tried them, Ito En will certainly become your cup of tea.