The Nintendo DS series are probably my most favorite video game consoles. I've always liked the feel of these dual-screened handhelds. They're compatible with a great number of games, capable of supporting wireless connectivity, and involve various functions in their games. They're perfect for killing time almost anywhere thanks to their convenient sizes. I usually take my DS with me on the bus or train. One of my most favorite hobbies is actually doodling, and through the Nintendo DS, I can doodle over and over again!
Did you know that there are actually many different kinds of drawing games out there for the DS? There are games you use to draw up your own RPG while there are also games you use to pick up genuine art skills. Isn't that amazing? You're able to carry a virtual notebook with you wherever you go! It's art for DS!
Have you ever imagined being able to create complex art through the photographs you've taken by your DS camera? You can bring that artsy dream to life through the Art Academy series!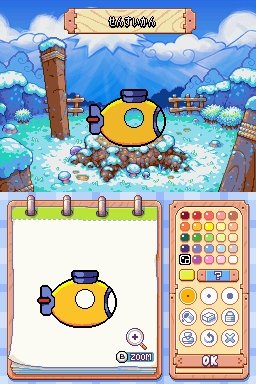 Here's a shot from the Drawn To Life series. You can design your own hero to navigate through countless adventures. It's your canvas, and you're the artist!
There are games more suited to adults. These art games require much patience and an eye for detail. They're graphic coloring books for the mature, Otona no Nurie! (Coloring For Adults).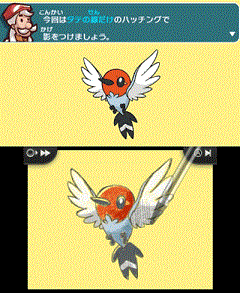 As for children, this is really popular to them, the Pokemon Art Academy game! They can finally draw their favorite Pokemon with ease.
We've listed art-related games below, so be sure to browse through them if you're interested! Release the artsy gamer in you through these DS games, avaliable here at J-Subculture!