Bandai released Tamagotchi in 1996 and since that year Bandai Japan has produce over 40 different models of this popular Japanese virtual mascot. Just one year after the release of the first Tamagotchi, Bandai released the very first anime based of the Tamagotchi franchise, since then, movies, plush dolls, toys and all kind of stationery goods have been released, making this little virtual mascot in one of the best known Japanese characters.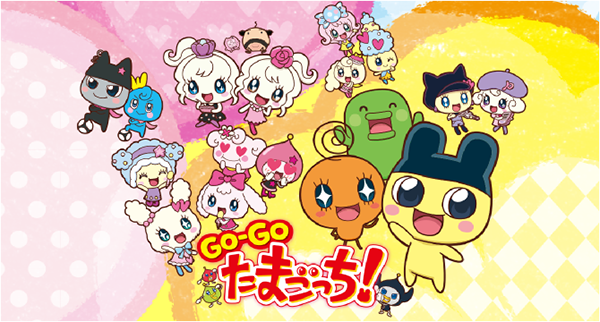 In J-Subculture we love this super cute virtual mascot, Tamagotchi is in a certain way a part of the Japanese pop-culture. Today we want to introduce you an adorable Tamagotchi merchandise stationery good, take a look to Bandai´s Tamagotchi Tamamo Letters!
The Tamagotchi Tamamo Letter is not a regular letter, this super-cute and colorful stationery reatures some of your favorite Tamagotchi characters and includes stickers too! Impress your friends with your brand new Tamagotchi letters, pic your favorite between the Melody Bag, Odekake Kizuna, Lovery, Giga Kyun or Klzuna Melody Tamagotchi Tamamo Letter sets:
Or order your Tamagotchi Tamamo Letter Refill!
Don´t hesitate to order your Tamagotchi Tamamo Letter today! Your letters will never be the same with this super cute Tamagotchi stationery, have fun and send adorable letters with J-Subculture and Bandai´s Tamagotchi Tamamo Letters!