Takara Tomy is a well known Japanese Toy manufacturer created from the merge of Takara and Tomy Japanes companies. This company´s toys are easy to find in Japanese toy shops, some of the best known Japanese franchises like Microman, Battle Beasts, Beyblade, B-Daman or Transformers belongs to this Japanese company.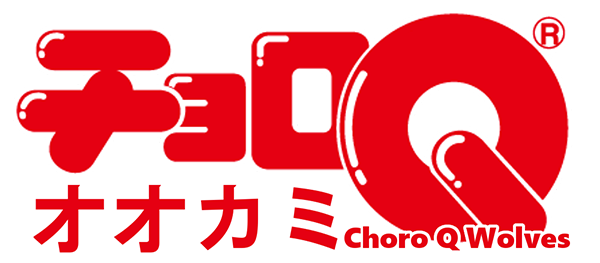 Few months ago we introduced you to Takara Tomy Choro-Q toy-line´s especial edition; Mario Kart Choro-Q RC Cars, a unique way to play Mario Kart in real life! But Choro-Q is an entire Takara Tomy line-up and today we want to introduce you the rest of this funny and amazing toy-line, let´s take a look to some of Takara Tomy Choro-Q RC Car models. Control your Choro-Q car by the RC remote control included in the Choro-Q Hybrid model, try the new Choro-Q Q-Eyes a self-driving mini RC car, or have fun with the Choro-Q MIX pull back system!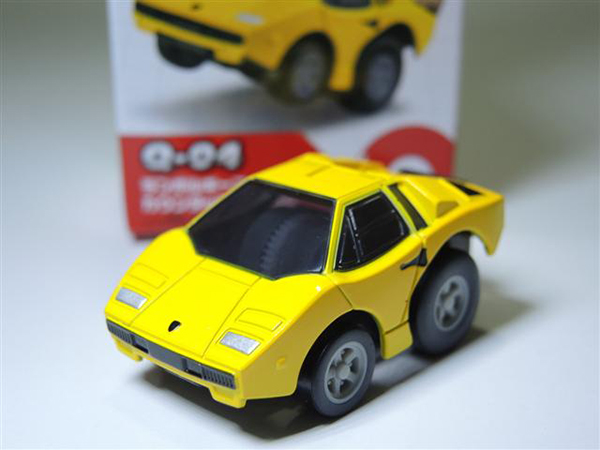 The Choro-Q MIX uses the well known pull back system, no batteries needed for the pullback motor, this collection features some of the best known Japanese characters like Attack on Titan, Line Friends, Hello Kitty or Rilakkuma!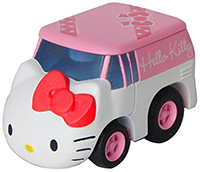 The Choro-Q Hybrid series features some of the best known car models, control them with your RC remote controller, Nissan Fairlady Z, Lamborghini Murcielago or the Mazda RX-8!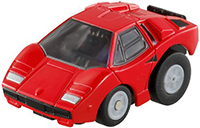 The Choro-Q Q-Eyes a self-driving mini RC car comes with autonomous drive, a 10-second charge gives you a full minute of driving. The sensors will detect up ahead obstacles and automatically stop or go into reverse, depending on the set. Don´t hesitate to purchase which was one of the top winners at the 2014 Tokyo Toy Show!
Don´t hesitate to order your favorite Choro-Q model today, with a pullback motor, RC system or autonomous drive you´ll enjoy your brand new Choro-Q car!