Here we have one of the most exciting and delicious products of all: a great and a very high quality instant coffee brands. Depending on your tastes, you will find a multiple choices inside the variety of our products! Primarily chosen for all of the caffeine addicted and enthusiasts all over the world, whether you like light flavor or you prefer that powerful one, here we have the best selection.
No matter if you prefer it to be prepared in home and tasted in a beautiful mug calmly in your couch or if you desperately need and want it at work; here you will find any kind of coffee in any kind of packaging: bottles, bags, sticks, etc. And you will be able to enjoy and savour anytime any flavor: the classic blend, the bitter roasting, the frosty style for making a perfect coffee with ice, the deep roasted, hawaiian and korean coffee, etc.
If you always thought that instant coffee is worse than regular homemade, it´s because you still haven´t tried any of this flavorful and delightful coffee makes. The softness, sweetness and pleasant bitter rawness of our quick instant coffee is a truly remarkable pleasure.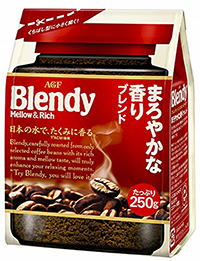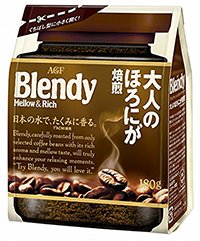 Don´t doubt it: when your friends come to your house, be sure you will success offering them a steamy cup of this perfect instant coffee. Specially designed and selected for expert coffee drinkers with different tastes, you will not regret trying any one of this wonderful selection: its freshness is incomparable!