Who is Anpanman? We are sure that you have probably seen his face in so many places and products, specially if you are a mother or a father, but… who is this character that millions of kids faithfully love? Anpanman is, basically, a sort of manga superhero whose head is a bread roll full of bean-jam cream called "anpan" (which is so popular in Japan), created by Takashi Yanase.
This man, Takashi Yanase, decided to design the character while he was on the front in World War II, literally starving, and he used to imagine himself eating delicious biscuits filled with anpan. And since then, it´s a popular icon of the japanese culture. In each episode of the manga series, he appears as a symbol of justice and fights tirelessly for that cause.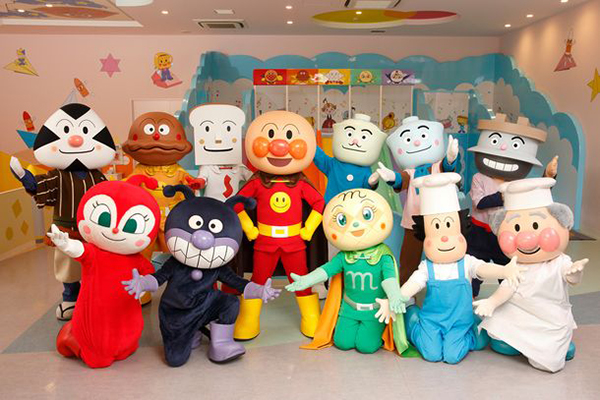 Created at first as a manga in 1973, in 1988 he became enormously successful and still is. There are Anpanman video games for all consoles, toys, books, educational DVD´s, clothes, snack foods, etc. The Anpanman books have collectively sold over 50 million copies only in Japan!
Everytime that a kid has hunger, Anpanman goes there and offers the poor child a piece of his head, so that kid could eat some anpan. Doraemon and Totoro still are more famous than Anpanman, but every 3 year old child loves him so much better. That´s why the amount of merchandising is truly incredible and amazing; every thing you can imagine with the face of Anpanman already exists!