We are sure -if you have kids in your life- that you already know who Usavich is. Although this name sounds a little bit of russian, it actually comes from the word "usagi", which means "rabbit" in Japanese. Usavich is a series of animated show films created for the Japanese MTV´s mobile service "Flux" by Satoshi Tomioka (Kanaban Graphics).

And yes, it is an animated series for children, but this is a special one, because every plot of every episode of Usavich is a bit odd, absurd and surreal… not only for kids, maybe! It is basically about two weird rabbits who live inside a russian jail -some kind of a gulag- and you go through their everyday bizarre life at prison…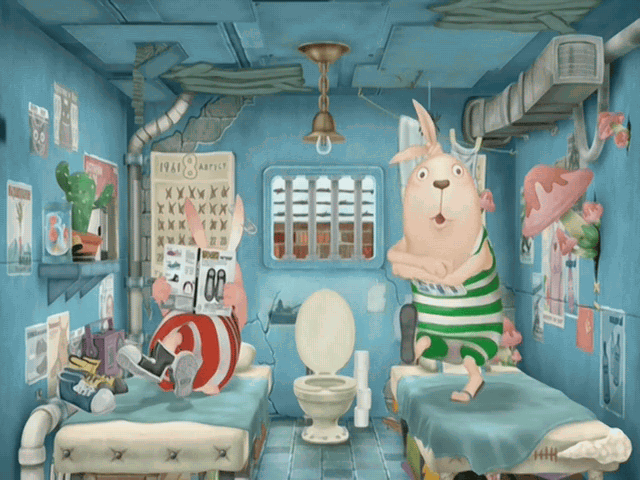 There are six seasons, all of them with a curious mixture of elegant jazz and a noisy Putin (not exactly the President of Russia, though. He is Usavich´s rabbit friend) dancing Kozachok (ukranian folk dance) in his bedroom: awesome! And today we offer to you a great collection of many Usavich items such as toys, puzzles, coasters, key chains, mobile straps, stickers, earphones, t-shirts, etc.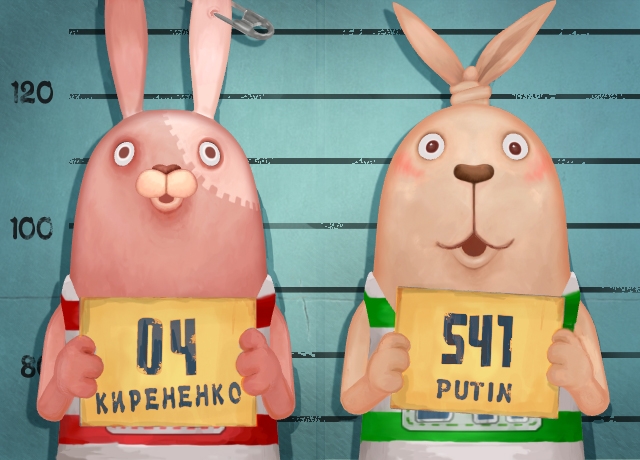 If you love this little and adorable weirdo and his many amazing and strange adventures, and you are a truly fan of this animation style (which is certainly clean, soft-colored and pale) you will be pleased enjoying this incredible products… you or your children!