Whether you are a student who wants to underline notes, or a graphic artist who loves coloring, drawing and sketching your designs on paper with markers, you will surely love this brand and its powerful and long lasting collection of professional markers: the wonderful Japanese Copic Marker!
You have a plenty of colors to choose. The variety of "normal" Copics, called Sketch Markers, is huge, and is about 358 colors! Amazing! The most special ones, the Ciao Copic Markers, are specifically prepared for those who want to design manga or animated characters on paper, and they have two points: a bevelled one and the other as a classical brush.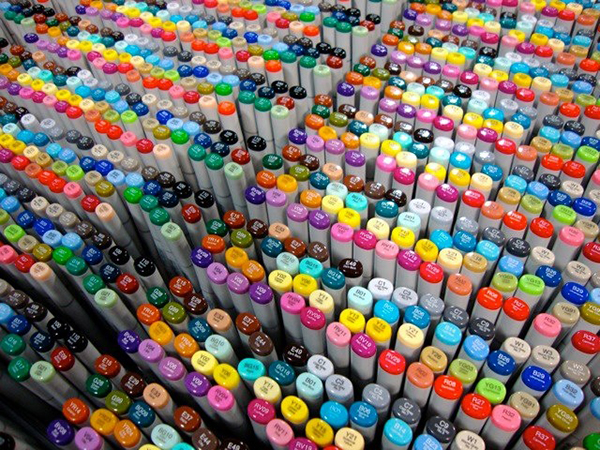 They are all packaged in a clear plastic case, with which you can start your own collection for sketching or add to your personal collection. It is important to mention that their alcohol-based ink is non-toxic and permanent; actually, it dries acid-free. With these magnificent markers you will be able to make perfect graduated shadings. Actually, this gives a phenomenal sensation of watercolor style.
Also, they are rechargeable, which is a truly fantastic news for those who spend all their days drawing! Besides, -and this is awesome- you can replace the broken or worn nibs of your marker! Let your imagination fly as you take one Copic Marker in your hand and be amazed with all this splendid and magical colors!