We know you are an artist, maybe a devoted cartoonist or commercial designer. And you also love to use all the tools you need to improve in your art. You use the best pencils, pens, brushes, etc. High quality equipment that is remarkably delicate and fragile. You don´t want to keep your wonderful colors in any old and dirty case in which your beloved tools could be broken at anytime.


You take care of your life issues, and so you do with all of your drawing and painting equipment. And that´s why you need to use the incredible and beautiful Midori Soft Pen Cases, in order to maintain so close inside this fantastic cases all your favorite pens.
If you need to keep your writing instruments safe, you really need to try Midori Soft Pen Cases. First of all… they are super cute, made of precious pastel colors! But that´s not enough, right? They are made with a deliciously soft silicone rubber -which is highly durable- designed as two-part pen case. Super useful and nice! And with a truly super smooth touch...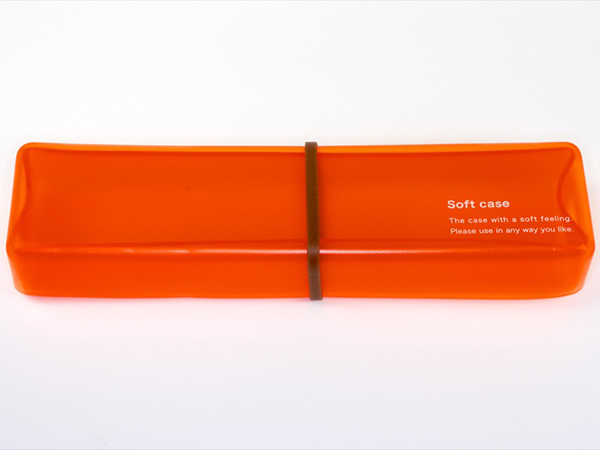 You can even use them for your toothbrushes, that´s how soft and delicate they are! But don´t get us wrong… they are delicate but the most protective and tough cases you will find! They will roll around inside your bag without leaving any mark! You can keep into them your chunkys, ink refills, rulers, pencils, etc. They look great in its 6 colors and are perfect to use into a backpack or a bag everyday. Their interior dimensions measure are 6.5" long, 1.375" wide, and 75" deep.