If you have a little child, a sweet toddler who you love the most, we know you are always looking for the best way to feed them with the best nutritional options for them. Wakodo Company is a baby food corporation who is always improving, searching for the best way to feed children and babies. But there is a certain way to calm their hunger while they learn and have fun: eating funny and healthy snacks with animal shapes!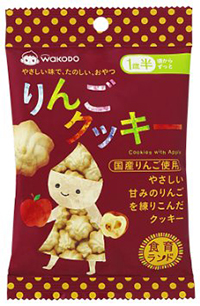 The philosophy of the Wakodo corporation is "to support the healthy growth of babies and the well-being life of everyone". And all this toddler snacks are made in order that they can enjoy the eating moment taking care of their health, which is the most important issue. Every Wakodo snack is made with the best high quality ingredients: they will delight your little ones with the cute animal shapes and tasty flavor!
There are many options: lovely bite-sized cocoa and maple syrup flavored alphabet-figured biscuits, delicious chips with small anchovies and shrimps, which are a light-taste snacks kneaded with plenty of sardines and shrimps caught in the sea around Japan, pop cakes with sweet potatoes (puffed rice crackers made with Japanese grown sweet potatoes with light maple flavor), etc.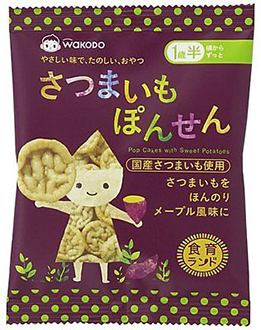 Don´t worry anymore, all the concerned parents! These creative and super tasty snacks are safe and healthy while super funny! And it exists a truly special one for those kids who don´t enjoy eating vegetables: a really good tasted light cheese flavored stick crackers with 7 kinds of vegetables all together. Your babies will suddenly love vegetables for sure!