Lamy is a family business founded in 1930 by C. Josef Lamy in Heidelberg, and the Lamy brand has been in existence since 1952 and demonstrated its powers of innovation. With an annual production of over 7 million pens and turnover of 90 million euros, Lamy has achieved a very special status worldwide. Lamy is different and this is for a reason: they make high quality pens but they are not as conservative in their designs as other brands.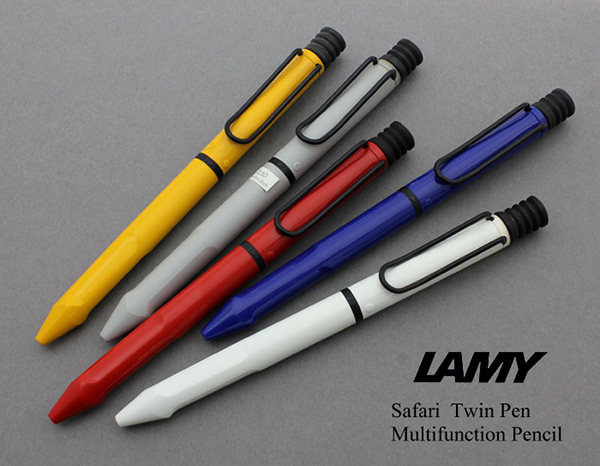 Back in the 1980, Lamy had just unveiled its latest pen, the Savannah Green Safari, designed by Wolfgang Fabian. It was a super great success. Everybody loved the Safari, and since then many more colours have been introduced, including the classical Blue, Red, Yellow, and Black, but also not so common colors such as from Terracotta Orange, Flame Red and Lime, for example.
The Lamy Safari range is made of sturdy ABS plastic and a stainless steel nib. The Lamy Safari offers the user an extremely comfortable writing experience. They have a fantastic ergonomic shape of the grip and a really solid click when you extend the point. They are highly functional, reliable and made with bright and funny colors. It works well and lays a sweet and smooth line; it's a pleasure to write with them.
If you are looking for a lightweight, good quality writing instrument, distinctive, very comfortable to use and stylish… You have already met your lovable one. The shape of the pen will amazingly fit in your hand as if it´s an extension of it!