There is something very romantic about writing and drawing with ink, specially using a fountain pen to write, discovering amazing colors and textures… the ink collection we are showing to you today is one of the best; simply great and fabulous. We are talking about the magnificent and high quality Sailor Inks.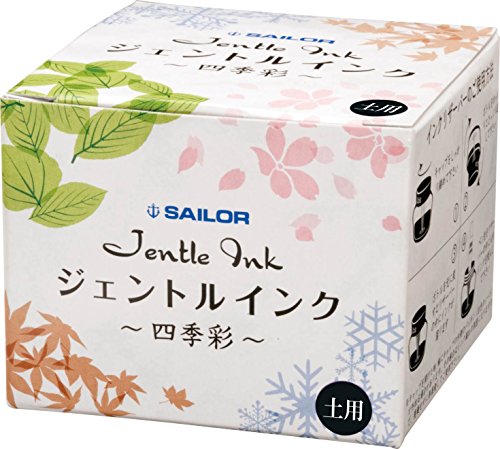 All the colors from this ink collection are inspired by the beautiful four seasons of Japan (brown and green leaves, blossoms, snowflakes, etc.). For example, Sailor Yama-dori is a deep, blue-leaning teal that can shade from light turquoise to near-black. It is well known because it develops when used with wetter nibs and on smoother papers.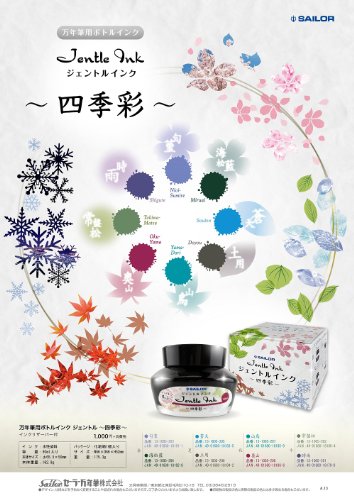 Its special formula is specifically designed and created to be safe for all fountain pens. Each bottle contains 50 ml of water-based dye ink, and it´s super easy to refill your pen: the bottle has an internal reservoir, so when the plastic tube is empty, just flip the bottle upside-down and back to fill the reservoir; it´s ready to refill. The plastic tube is so helpful, especially when the ink level is low!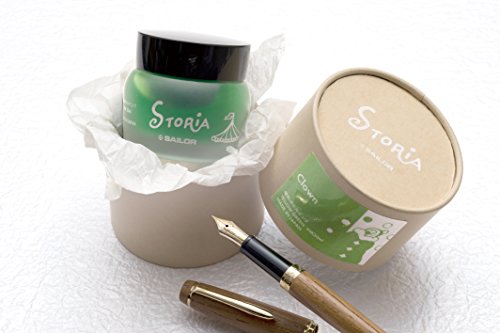 As you see, the bottle isn't very tall and that makes filling pens an absolute pleasure. And one super special detail of Sailor Inks: they leave a beautiful and magical sheen, which brings a precious color effect. Its super smooth-flowing ink will make your nib almost glide and fly across the paper, making your writing effortless and truly pleasant!