Today we are proud to let you know a super artistic, unique and practical items. The most beautiful, handy and funny product for all of the cats and dogs lovers: The Lula and Tigrito dog and cat bowls designed by Miriam Mirri! You are going to fall in love with them right now!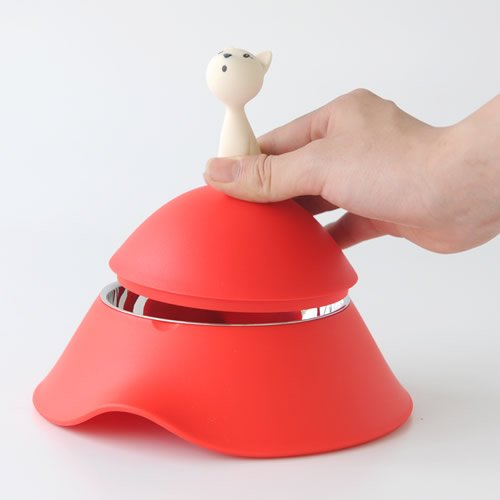 Miriam Mirri is an italian designer. She was born in Bologna, and lives and works in Milan since 2010 her office is based. She graduated from the Scuola Superiore Disegno Anatomico and studied design and communication at the Università del Progetto. Then, she moved to London, where she worked as designer at the Branson-Coates Architecture Office. She has created many beautiful things such as our Lula and Tigrito!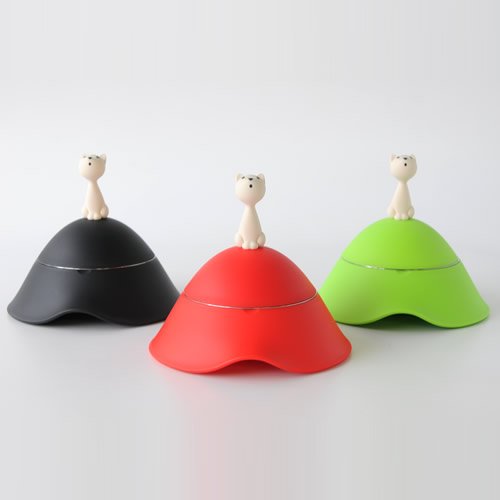 Alessi has brought to us these fantastic removable stainless steel bowls for serving food and water. If you love your cat or your dog, these lovely bowls are an absolute must. They are very well made and are highly durable - the two stainless steel dishes are sturdy, and the main body is also well crafted and is very easy to pick up and keep clean.
Tigrito bowls, for example, are made in thermoplastic resin and 18/10 stainless steel mirror polished. They are available in red and light blue and have a diameter of 22.70 cm, a 21.20 cm height and a 60.00 cl content. The bowls stand slightly off the floor so there is no need for an unsightly mat to protect the floor. Stainless steel bowls can be removed and washed as often as you like. Very practical, cute, easy to clean and stylish!