As you probably know, Marvel Comics is the common name for the American publisher of comic books founded by Martin Goodman (which was acquired in 2009 by Disney). Marvel started in 1939 and its modern incarnation dates from 1961, the year that the company launched The fantastic Four. Marvel counts among its characters such well-known superheroes as Spider-Man, Iron-Man, Captain America, Wolverine, Thor, Hulk, The Ant-Man, etc.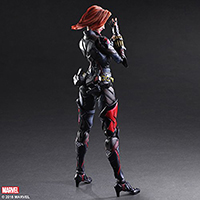 Marvel has had a terrific success all over the world, and one of its most selling and important products are the action figures. Marvel Universe is a 33⁄4" action figure line manufactured by Hasbro, featuring characters from the Marvel Comics universe. It first hit stores in early 2009 and features detailed sculpting, multiple points of articulation, and accessories. The line was created by Hasbro Designer Dave Vonner.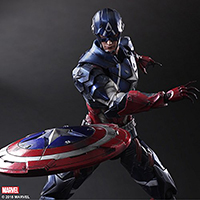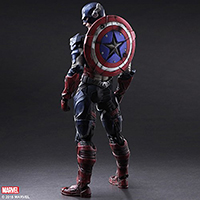 We are now introducing to you some of the most popular and beloved characters made as a genuine and perfect action figures. They are simply amazing and incredible replicas of your favorite Marvel heroes such as Captain America, Spider Man, Thor, Black Widow, etc. All of these iconic characters have appeared in various media, including comics, animation, and films.
Their joints were designed with one of the widest ranges of motion of any Play Arts KAI to date, so they can really move and be posed in contorted ways, with a wide range of flexibility. These figures comes with various interchangeable pieces to recreate all kinds of action poses. And remember! All the figures includes a display stand. The contrast of matte and glossy textures in the paintwork, along with the realistic style makes all these action figures truly impressive!