As they say on their website, this items are simply "the perfect gift that's fun to make!"… what are we talking about? About the most precious and magical wooden art: Ki-Gu-Mi wooden puzzle art! Ki-Gu-Mi are beautifully designed, eco-friendly 3D wooden art puzzles. They make beautiful decorations for the home or office. And many items in the range also offer a practical function as innovative storage devices for items such as jewellery, stationery and business cards.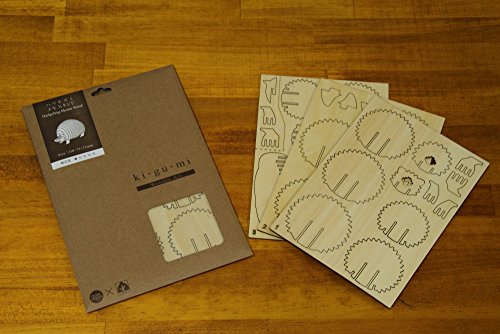 They are the perfect gift for the creative and green-conscious crafts fan. And with designs of different complexity, there is something for the beginner and more experienced model maker. Ki-Gu-Mi puzzles arrive flat packed as sheets of single ply. The individual parts are pre-cut and pop up out easily with a bit of pressure.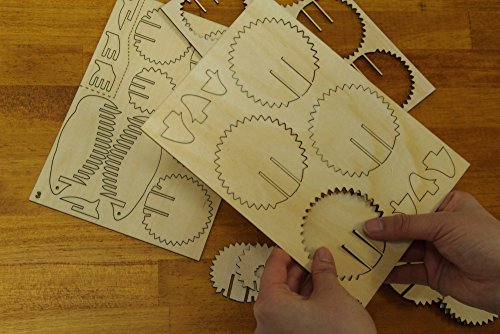 Super easy to assemble and full detailed instructions are provided. Best of all, not cutting or gluing is required - all the pieces slot in perfectly together. You can create, with patience, precision and devotion, truly fantastic arty objects which are perfect as a gift!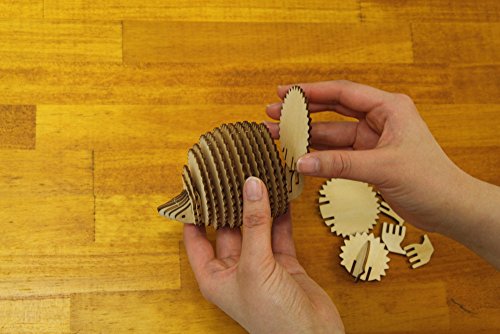 This wooden puzzle is made using lightweight yet durable plywood, which offers a beautiful natural finish but allows for personalization and decoration. Easy to build, the intricate details are a rewarding experience when completed. You can choose between Ferris Wheel, Himeji Castle, Pagoda, old clock, coin bank, piano, biplane, house & tree accessory pocket, Arc de Triomphe, etc. Choose your favorite puzzle and enjoy!