Every kid has the need of creating, of exploring their own limits and discover new ways of thinking… probably the most important thing for them is to learn while they are having fun. One of the most popular toys of history are the constructing blocks. Super vivid and colorful blocks that they can use to build a whole world of fantasy… animals, buildings, creatures born through their own imagination, etc.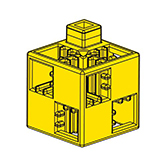 But today we are offering a very specific and special kind of blocks. They are not the usual blocks we have been playing with all our lives. This is an authentic new concept of blocks! Artec, which was founded in 1960, has spend almost 50 years developing school materials and all these amazing products are used in kindergartens, elementary schools, middle schools, and high schools for drawing and other fine arts, all across Japan.
But the revolutionary concept behind these special type of colored building blocks is that every cube has square holes on each face, and a single, connecting stud located off-center. Are unbelievably easy to join together - simply connect the faces in any way you choose! Even small children will have fun creating realistic models in precious colors such as red, light pink, water, light water, yellow, pale orange, orange, yellow-green, light purple, white, etc.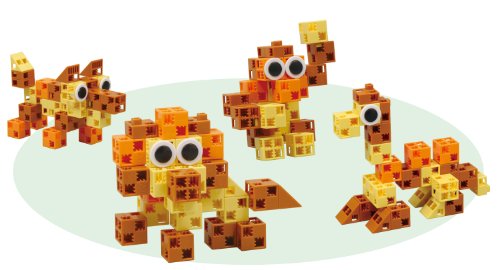 This special design allows your kids to connect the funny blocks however they want: horizontally, vertically and even diagonally… by combining these blocks, your child will create unique forms and creations, no matter a child's age or level of ability! They will be truly happy with all the freedom to imagine, create and play into their hands!