Kaiyodo was originally a small shop in Japan which nowadays manufactures figurines and garage kits. The company is well known among all the fans of the anime related characters because it mostly focuses on that, (and it recently has acquired other licenses, such as King Kong and some Godzilla characters).
In recent years, Kaiyodo figurines have become well known and sought by collectors, and his works have been displayed on a worldwide scale at conventions, including Paris, Tokyo etc. But what is very special about these manufacturer is their unique technology, called "Revoltech". It comes from "Revolver Technology," in reference to the unique "Revolver Joint" articulation which all of the figures in this particular series utilize. This gives the figures a wide range of motion and stability, allowing for many dynamic and varied poses.
This particular joint is composed of three pieces, two half spheres whose flat sections provide the friction surface for the articulation, and a cross section pin that locks the whole assembly into place. Both half-spheres have round cylindrical pegs used to connect the different body parts of any given figure.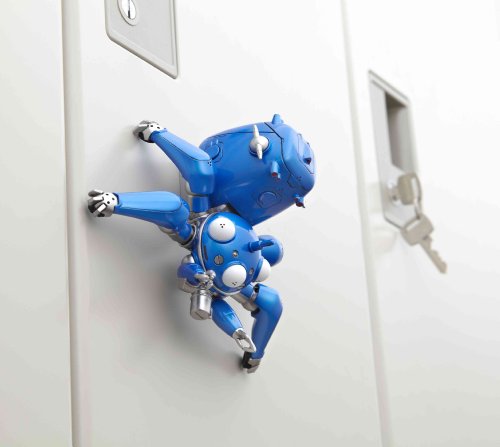 You will truly enjoy the amazing recreations of your favorite robots and characters from anime, video games, manga, film and television! For example, you will find here one of the most famous and beloved Star Wars character… Revol R2-D2! Is about 3.95" tall, and comes with an add-on pull-back action attachment so he can scoot around on any smooth surface! The "eye" light will also change color as you turn his head, and check out those flexible ankles! Just make these creatures move and enjoy!