Who, who is a fan of magical girls series such as the super known Sailor Moon, doesn´t know Glitter Force, aka Pretty Cure? In case you don´t, Pretty Cure is a 2012 Japanese television anime series created by Toei Animation. The series is written by Shoji Yonemura, who is best known as the head writer of Glass Feet and Kamen Rider Kabuto.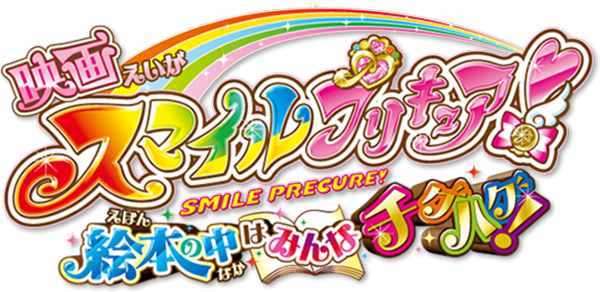 The series' main motif is fairy tales. The series was released as a Netflix exclusive outside of Asia and in multiple languages on December 18, 2015. The main plot is about the kingdom of Jubiland, where various characters from fairy tales reside, is attacked by the evil Emperor Nogo, who intends to direct its world to have its unhappy ending, but is stopped when Queen Euphoria uses the last of her energy to seal him away.
When Nogo's minions from the Shadow Realm try to revive him by harnessing negative energy from the people of Earth, Euphoria sends the messenger Candy to assemble a team of five magical girls known as the Glitter Force (Smile Pretty Cure). The series follows the formation of the team and the adventures of the girls as they try to fight off their enemies to collect the magical Glitter Charms that will enable them to upgrade their powers and revive Euphoria.
The five girls are related each one to a very specific color: Peace (yellow), Beauty/Breeze (blue), March/Spring (green), Sunny (orange), Happy/Lucky (pink, top center) and mascot Candy. The heroines appear in lots of merchandise of the anime, which were also issued during the series's initial run including bags, watches, raincoats, etc. Several toys featuring the Cure's transformation devices and weapons were also released by Bandai during the series' airing. These series encourages young Japanese and English-speaking children to look into Japanese culture as with the super classic hit Sailor Moon!