Almost every father or mother in this world is worried about the best way to feed their kids. Specially, because too many children don´t like eating fruits. These parents will always want their children to eat the most fresh and healthy products, in order they will be able to grow up perfectly sane.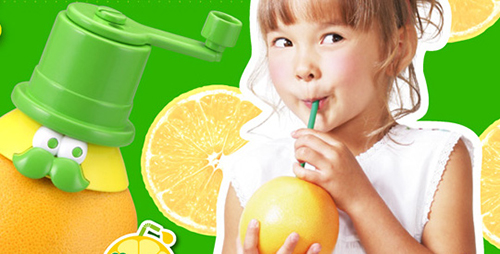 We all know that probably the best way to learn new things and abilities is through fun! And why not apply this idea to the eating time? If you want your kids to eat what they really need (fruits, for instance) you have the chance to make them eat fruits in the most funny way!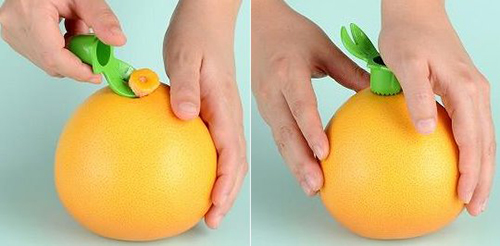 All you will need is this creative and super cute gadget: the Takara Tomy Gurefuru Chuchu Instant Juice Maker, available in two bright colors: pink and green! A truly fantastic idea and a great way to enjoy fresh fruit juice straight from the fruit itself! Just use the "leaf" to open up a little hole and then insert the blade "Mr. Gurefuru" into the top of the fruit, turn the handle and let your kids enjoy the most quick and delicious grapefruit juice!
This item is so simple, cheerful and super practical. Making healthy fruit juices will be a really funny activity for your children… With this cute toy they will fall in love with fruit juices!