What's squishy, kawaii, and fun to have? Moni Moni Animals! もにまるず、or Moni Moni Animals, are handmade, squishy animal figures that fit in the palm of your hand! You can't get enough of their adorableness!
Each one is crafted by hand with upmost care to ensure you'll enjoy the most of your little friend. Moni Moni Animals have gone through a long way to their current squishy shape.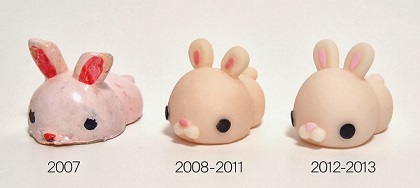 What makes these figures unique is definitely their softness. We can't stop squishing them with our fingers because of how soft they are. But they don't mind, because their softness is what makes them strong.
According to the illustrated encyclopedia of Moni Moni Animals, there are 100 to choose from! There are also special character designs of Moni Moni Animals made from collaborations with Sanrio.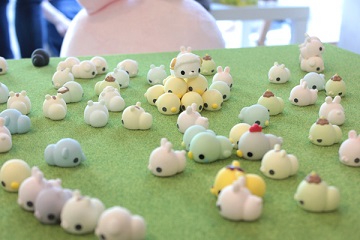 Imagine having so many of these cuties in your home. You'll have enough to have your own Moni Moni Animals Zoo! There are not only squishy figures, but also soft plushies as well!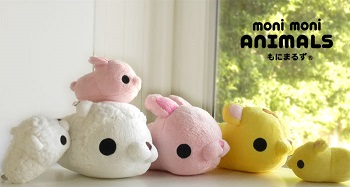 Words can't describe how kawaii these Moni Moni Animals are. Why not try to squeeze one yourself? They're avaliable through J-Subculture's auctions, so get them before time runs out! They're waiting for you!