Kakigōri is a Japanese shaved ice dessert flavored with syrup and a sweetener (many times delicious condensed milk). The most popular flavors include strawberry, cherry, lemon, green tea, grape, melon, sweet plum and colorless syrup. Some shops provide colorful varieties by using two or more different syrups.
In addition to the streets, kakigōri is sold in festivals, coffee shops, and restaurants. During the hot summer months, kakigōri is sold virtually everywhere in Japan. Some shops serve it with ice cream or tapioca pearls.
It has a very special consistency. It is much smoother and fluffier, much like fresh fallen snow, and a spoon is almost always used to eat it. The traditional way of making kakigōri uses a hand cranked machine to spin a block of ice over an ice shaving blade. Even though electric ice shavers are most often used, street vendors can still be seen hand-shaving ice blocks in the summer… and that´s exactly what we bring to you today!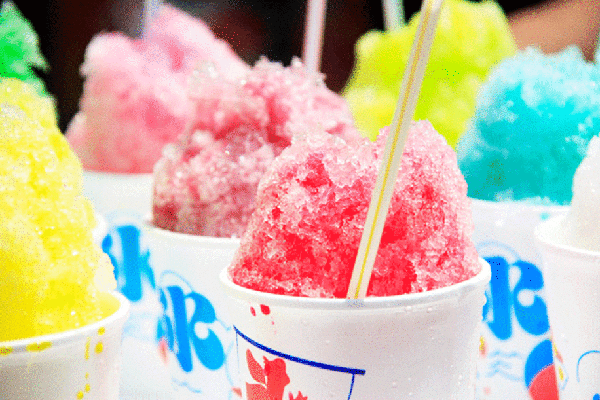 Any of these fantastic Kakigori Shaved Ice Maker machines have a super funny retro look. The ice they make is delicate and snowy and it's so refreshing; perfect for voracious appetites in the summer! Super easy and fast to use, you can add condensed milk, fruits, sweet syrups and you will make happy everyone around you!