Reduce clutter and restore order to your office with these cute, handy and super funny clips! Each one is designed to keep your papers and memorabilia together, so you can find the right documents in seconds.
All of them are designed with varying strengths, so you can select the one that best meets your needs. Hold a few sheets of paper together with any of our special paper clips; you all get a secure and long-lasting hold.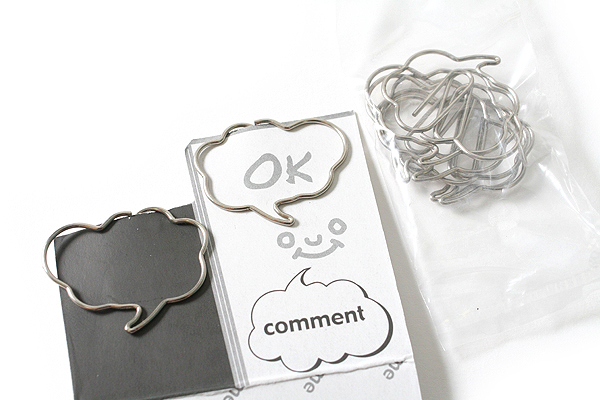 Normal clips are really boring, almost like office work… but if you add some sense of humor with these amazing and hilarious paper clip designs, you won´t be bored at work! Choose the different paper clip models to add a helpful level of coding to your personal system of organizing. Your desktop will shine in perfect -and funny- order!
All these paper clip collections are suitable for everyday office, home or school needs. Large size holds a thicker stack of papers than standard-size paper clips. These clips are made of sturdy metal or plastic that stays intact even after heavy use so your papers stay firmly in place. These helpful and brilliant clip designs are made for a quick and easy operation, and because they are made of quality steel, these tin-plated paper clips resist corrosion. Choose between many funny shapes such as umbrellas, cars, women shape, question marks, cats, dogs, etc.