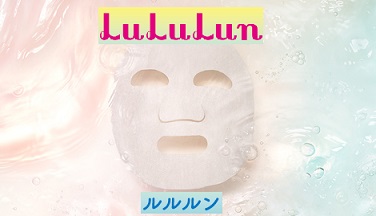 Daily facial skin care is what keeps our skin youthful, bright, and beautiful. Made in Japan and based on the idea of maintaining the skin through affordable, effective products, LuLuLun Facial Masks have been the top product for facial masks in Japan over the years. ルルルン (lululun) comes from るんるん (lunlun). This is a word we use in Japanese to express happy, carefree feelings. By using LuLuLun, we can care for not only our skin, but also our hearts.
LuLuLun Facial Masks feature adorable designs that truly reflect Japan's kawaii culture. The top three types of these masks are pearl pink, for moisturized skin, deep blue, for soft skin, and royal white, for glowy skin. Using these facial masks daily will help you truly care for your skin. The masks come in easy-to-use ziplock bags, to be more eco-friendly. Each mask includes products that are beneficial for the skin, such as soybean extract that gently soothes the skin, hyaluronic acid which promotes high moisture, and more! Pearl Pink masks keep your skin moisturized and smooth. Deep Blue masks soften your skin while improving the skin's elasticity. Royal White masks brighten your skin while bringing out a natural glow.
These kind of facial masks come in a travel-size pack, including seven masks within them. There are box types for people who want more of these masks, or want to continue their daily care at home.
Now, the latest masks come in a cream! These cream masks completely enclose the moisture that is absorbed by the skin through the masks. It glides across the skin smoothly and gently, leaving your skin feeling plush and refreshed. The moisture it provides runs deep and lasts.
And, if you liked the masks so much, there are LuLuLun facial mask gift sets you can give to the ones you love! Try out quality skin care through daily LuLuLun facial masks with friends!
At J-Subculture, we offer many different kinds of LuLuLun products, just for you. Just scroll through the products listed below, and choose your favorite. Be happy, be carefree, be LuLuLun.