We are introducing to you one of the most funny toys ever! All the kids in the world will love to play with them, specially in summer time! Water guns! They are perfect for a pool party or a birthday party outdoors… your kids will love having fun with water guns! They are perfect for small hands, but don´t worry, there is a huge variety of sizes and also different colors and models!
Perfect for very young children to run around and shoot water at each other! All you will need is a bucket of water and the kids suck up the water easily with these fun guns. All these guns are good quality and heavy plastic with an almost rubber feel to them. They are toys for children all ages, made using safe materials which are tested for quality and durability.
They have a super long range no matter how small they are! The water lasts for about 10 minutes before needing to be refilled. Soak your friends from a distance with this water gun. It uses pressure to shoot the water further than any normal water gun. All you need to do is put water into the tank and pump the gun to build pressure and have fun.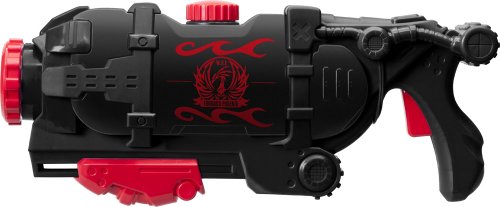 Perfect for sneak attacks and on-the-fly water raids, they come in a variety of colors and is sure to please everyone. Enjoy mobility with this light weight water toy, because they are very easy to manage: they are lightweight and convenient for children. Just put it in water, pull the handle back and… get the party started!