Having beautiful hair has been treasured greatly in Japanese culture. There is even a saying in Japan that goes, [髪は女の命」 (kami wa onna no inochi), which translates to, "a girl's hair is her life." This concept has been regarded since the Heian period of Japan. Black and shiny long hair in particular was considered beautiful during that time. Now in modern society, there are various hair types and colors to enjoy and value as being pretty, along with a variety of beauty products to care for our hair. Today at J-Subculture, we'd like to introduce to you a line of hair care products for both women and men called,"Loretta" by Moltobene.
Loretta's motto is, "Let's play with styling!" It goes perfectly well with their hair care products. Each product features a playful, brilliantly colored design along with carefully selected ingredients to nourish our hair. They also leave our hair smelling fresh and nice. Those are the three points of Loretta products. The first point is their usage of natural ingredients. Some of those ingredients include: argan oil from Morocco rich in antioxidants, shea butter to keep our hair completely moisturized, and rice bran wax and rice germ oil to keep our hair smooth without any stickiness left behind. What is especially wonderful about these ingredients is that they are purchased through fair trade, such as the argan oil and shea butter.
The second point is their special packaging for each product. With each of their artsy designs, Loretta aims to represent humanity, handmade quality, and warmth. The name of their products, "Loretta," is the name of the litte girl drawn in each "scene" on the labels. Through the eyes of Loretta, you can venture through different worlds and enjoy new, colorful scenery in four main themes: daily, party, rock, and night:
The third point is the sweet, floral scent of Loretta. Since the scents come from natural essential oils from plants, they aren't overbearing, but rather toned-down to ensure a soft scent that lasts. The top note is a relaxing mixture of rose and lavender, followed by a second note of top quality rose essence from Bulgarian roses, and finished through a simple note of geraniums.
Loretta products may appear girly at first, but they are not only for women, but also for men as well. Especially in Japan, Loretta is a hot product among all people. You can often find their ever-so popular hair wax products used by both women and men. Loretta products are premium, so many hair stylists choose to use them in their hair treatments for both their customers and themselves.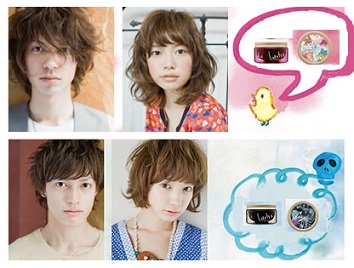 And if you're not too keen on the whole, "pastel crayon" design, there are also differently designed products out on the beauty market that always rank high in ratings. Introducing the Loretta Devil series of hair waxes!: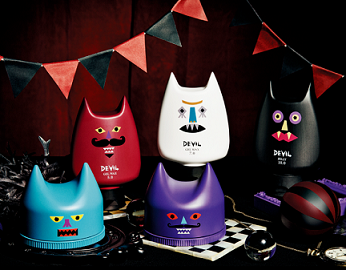 There are various Loretta hair care products, from waxes and oils to shampoos and more! Whatever you're seeking, feel free to explore the magical world of Loretta.