Origami, the Japanese paper art craft that anyone can enjoy. Origami is made from the words, "oru" which means fold, and "kami" which means paper. Folding paper into intricate, pretty objects is a fun pastime that has been popular in Japan for hundreds of years. While there are countless origami creations you can make, one kind of origami is especially enjoyable. Introducing character origami! Through character origami sets, you can use small squares of colored paper to create your favorite characters! For example,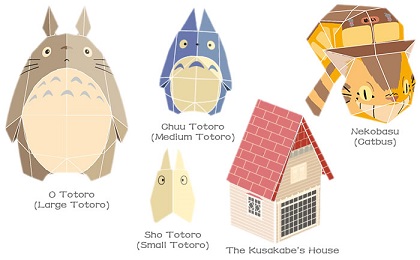 Characters from the Studio Ghibli animated film, My Neighbor Totoro!
Rilakkuma-styled origami paper bento boxes! How adorable!
And who could forget these awesome Star Wars origami characters?
At J-Subculture, we have brilliantly colored origami paper, ranging from both simple to extravagant designs. However, besides these, we also have a variety of character origami sets you can use to create your faves from paper, both flat and in 3D! If you're interested, please scroll down for many of our products on sale and up for auction! Fold away!