If you're a fan of MediCom's collectible toys, then you must be familiar with Be@rbrick. Be@rbrick is produced and designed by the Japanese toy company MediCom. Each Be@rbrick figure is in the form of a simple bear. It is comprised of nine parts, from its head to its legs. They come in six sizes: 35mm, 50mm, 70mm,145mm, 280mm, and 700mm. The first Be@rbrick figure was released back in 2001. From there, it has gained numerous fans from all over the world. Although it was originally a toy, it has gained popularity among adults as a collector's item. Nowadays, many people collect Be@rbrick figures and display them in their homes.

From their various designs and shapes, what's not to like about Be@rbrick? Even celebrities have their own collection of Be@rbrick. While most Be@rbrick figures are made of plastic, there are some rare Be@rbrick that are made of metal, wood, and other materials. There are some original designs, like the Jellybean series, and there are also Be@rbrick that take after the design of characters loved around the world.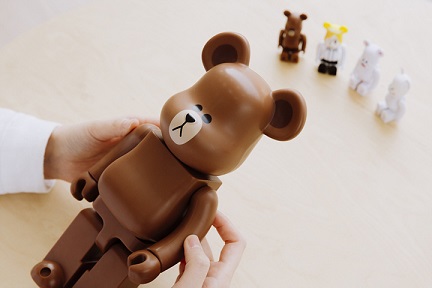 Every Be@rbrick adheres to a certain theme, type, or series upon its release. While there are common kinds of Be@rbrick out there on the market, there are also Be@rbrick figures that are rare or limited edition. We'll show you some kinds of Be@rbrick so you can get to know what they're like a little better: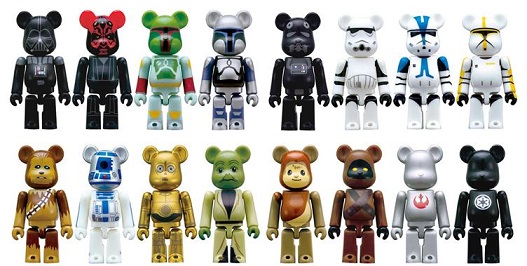 This is the Star Wars line of Be@rbrick, MediCom style! Some are designed cutely, like Chewbacca, and others have retained their scariness, like Darth Maul.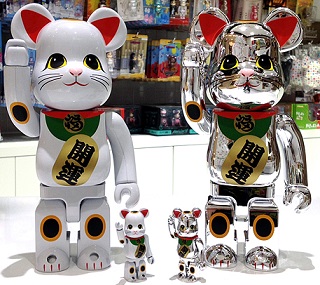 Here are some Be@rbrick that are found only at Tokyo's Sky Tree shop. They are designed like Maneki neko, the welcoming cat of Japan!
Some Be@rbrick resemble the look of famous Japanese artists, such as Kyary Pamyu Pamyu!
Other Be@rbrick figures capture the likeliness of other famous artists, such as The Beatles!
There are a myriad of Be@rbrick avaliable for sale and up for auction here at J-Subculture. Check under this article for samples of what we have to offer, and collect as many Be@rbrick as you please!