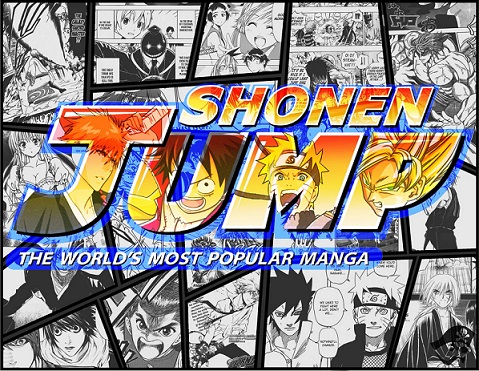 Today at J-Subculture, we'd like to introduce you to some awesome sites that offer limited edition, pre-reservation items you can only get in Japan! Through our proxy shopping service, you can get these items even if you're overseas!
(if you're unfamiliar with our proxy shopping service, check out this link for details!: www.j-subculture.com/guides/sub/534)
Now with our September point campaign, you can rack up points through using J-Subculture! You can get 2% points back on purchases you've made using our proxy shopping service on September 4th, 11th, 18th, and 25th, so use these days as chances to stack up on points! First off for today, we're going to introduce you to a site in Japan that sells rare collectables only avaliable on that site for all fans of Shonen Jump Manga. It's Jump Characters Online Store!: jumpcs.shueisha.co.jp/
We'll show you some of the pre-reservation items that they currently have in stock:
Dragon Ball Wooden Barrel Beer Mug "Goku" Style
It features a dragon ball mark on the inside of the mug (you can choose which ball is within, from one to seven stars). An official "Dragon Ball" logo is on the bottom of the mug. The coating on the mug offers a shiny gloss appearance and keeps the mug clean. It comes in a size of 380 ml, with a height of 95mm and width of 145mm. This is the perfect mug for anyone who is a fan of Dragon Ball.
jumpcs.shueisha.co.jp/CGI/jumpcs/shop/s_seq.cgi
Naruto G.E.M. Figure Series Anbu Version of Uchiha Itachi
Featuring sharp, stylish modeling, this Itachi figure can be enjoyed through placing him in a position of combat, having his Anbu mask on his head and wielding weapons in both hands. You can change his facial expression by the Sharingan eyes set included with the figures and change the position of the figure to adhere with the activiness of the Anbu.
jumpcs.shueisha.co.jp/CGI/jumpcs/shop/s_seq.cgi
ONE PIECE Comics Calendar 2017 "Grand Scenes" Collection
This 2017 calendar was specifically created to compliment next year's celebration, since 2017 is the year of the 20th anniversary of One Piece's serialization. It comes with a Jump Store limited edition poster and treasure box can! The calendar itself changes day by day through colorfully illustrated scenes from your favorite One Piece days.
jumpcs.shueisha.co.jp/CGI/jumpcs/shop/s_seq.cgi
If you're a true fan of Shonen Jump, then you can definitely find hard to get items through the Jump Characters Online Store. Once you've find the item you'd like to purchase, just copy and paste the URL directly here: www.j-subculture.com/pages/easy_order
If you have any questions on how to use our proxy shopping service, please let us know at J-Subculture. Happy shopping, and stay tuned for more info today!